Water Purification Services in Washington, DC
Do you know what's in your water? Do you want to make sure that your incoming supply is thoroughly purified so that you can have confidence in the potability of your water? We can make it happen. We offer a wide range of whole-house water purification services throughout the area, including all aspects of new system installation as well as replacement, repair and maintenance. We use only high quality products when it comes to finding our customers just what they need. From reverse osmosis systems to UV water purification, you've got options.
Unfortunately, many homeowners are not aware of the negative effect contaminants and excessive mineral content can have on their health and plumbing systems. Whether you get your water from a well or from a municipal source, it's important to have it tested. If the results are less than satisfactory, then you can rely on our team for a solution.
For outstanding water purification system installation and repair, call Magnolia Plumbing, Heating & Cooling for service throughout the Washington, DC area.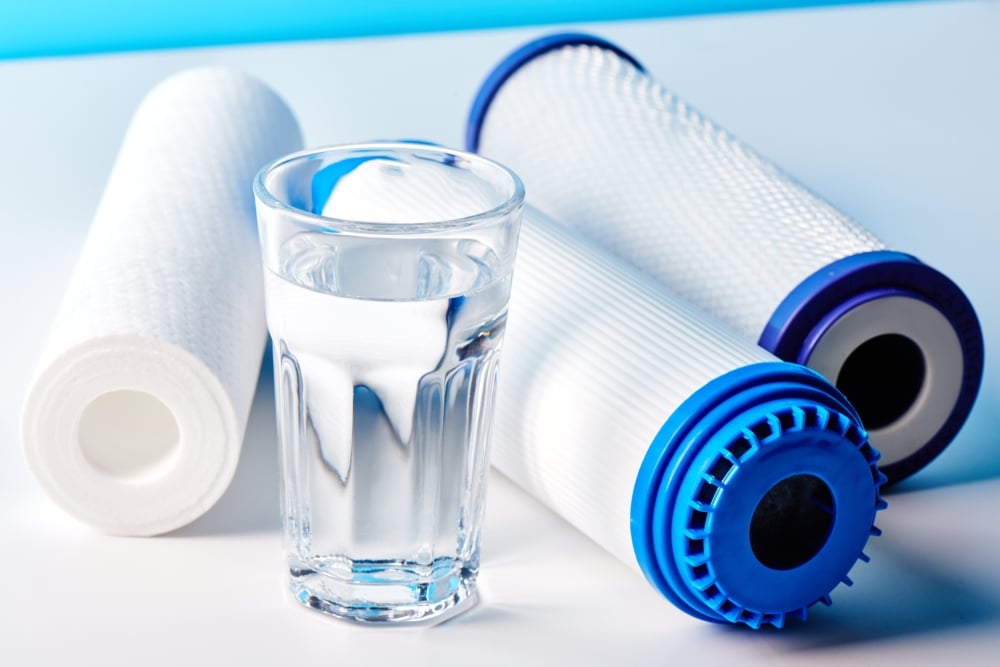 How Water Purification Works
There are not one but many water purifiers on the market today. As any brief online search will reveal, the prospect of sorting through all those makes and models may be daunting, especially for those eager to find a system that addresses their particular needs. One of the most common types is the reverse osmosis system. This is one of the best and most comprehensive options available when it comes to whole–house water purification. By forcing your water supply through a semi–porous membrane, it removes a wide range of contaminants and pollutants.
Another option is the UV water purifier, which uses an ultraviolet light to eradicate biological contaminants such as bacteria. In some models, the virtues of various types of purification methods are combined. We can find one that matches your needs exactly so that you can rest assured that the water you're drinking and bathing with inside your home is actually potable
Does Your Water Purification System Need Service?
It can be tough to figure out whether your water purifier actually needs service. It's out of the way, and there's really no way to know besides having it evaluated by a professional. That said, there are some signs that could indicate a problem. For example, if you notice that the poor taste of your water has returned, then your system may no longer be doing what it should, or it may have shut down completely.
This depends on what type of water purifier you have, but whatever it is, we can provide you with a solution. We offer excellent water purifier repair and maintenance services throughout the area. Our plumbers will investigate the root cause of the issue—whether you need a UV light replacement, or your filtration mechanism is broken—and then provide you with a solution. Call Magnolia Plumbing, Heating & Cooling now if you don't like the taste of your water.
We called Magnolia to help us with an emergency situation in our home.
Mario was incredibly professional and clean while working. He was kind and made sure we fully understood what was happening each step of the way. I would absolutely use this company again for future needs and highly recommend Mario!
Magnolia was great. They were extremely professional and honest.
Came in and had the job done quickly – moved all my appliances for me, wore booties, and even put down drop cloths. I couldn't have asked for anything more. I highly recommend them to anyone looking for an exceptional plumbing company. Thank you Magnolia!
Magnolia plumbing was efficient and cost saving with replacing my water heater.
They made sure I checked the warranty of my tank so I did not unnecessarily purchase a new tank, and mine was still under warranty. I was very pleased and thankful for the fantastic work.
I needed to have several plumbing repairs handled
at my place of residence. So I contacted Magnolia Plumbing. They have always been professional and knowledgeable. Last week I have Duane Cunningham arrive and he was very polite and professional and very efficient. He explained all of what would be needed to perform the repairs and he performed each task timely and effectively. Magnolia Plumbing Heating and Cooling will always be my 1st choice.
Magnolia is full service,
including air conditioning, heating, plumbing and subcontracting for flues and chimney lining. I had a very old gas water heater and they replaced it within 2 days from doing an audit and even when I requested a switch to electric from gas at the last minute it was no problem. Pasquale is a professional and took care of every aspect, replaced leaking pipes, brought my gas boiler flue up to code and installed a high grade water heater; their pricing is very competitive.