THE MAGNOLIA GIVING HEART PROJECT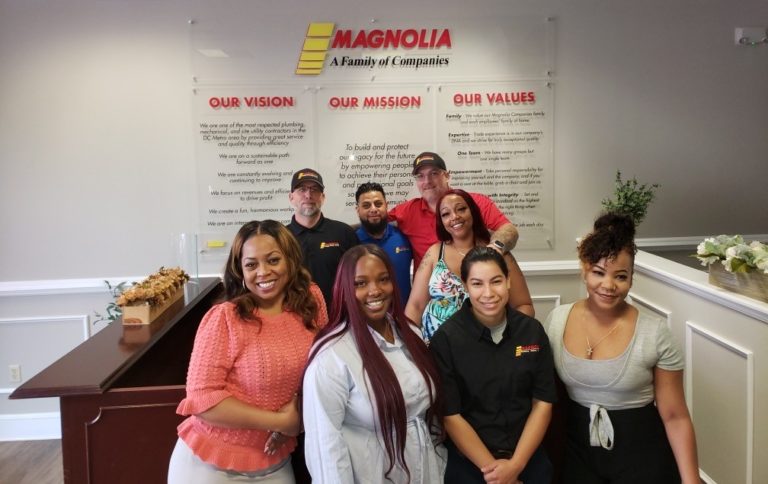 THE MAGNOLIA GIVING HEART PROJECT
Magnolia Companies has been in business since 1950. Our founder, Joseph J. Magnolia, always believed in giving back to the local community. He spent a certain amount of his personal time visiting people in the community who could not afford to fix their heating and plumbing systems. Every year, he would use company profits and donate them to charities in need. As the years went on and the company grew, his sons eventually started the Magnolia Family Foundation. The foundation was created with that same spirit in mind. Donations were made, but these initiatives were never publicized until recently. We found at our leadership retreats that these initiatives needed to have such a broader goal. After all, it was the company employees' efforts that were making these contributions possible.
Today, our company employees have gotten together to further spread more of their good nature upon our community. It's because of our community and loyal customers that we have been able to grow and stay in business. Because of the pandemic, these past few years have been tough—mentally and financially—around the world, but especially in our community. These are the times where we need to help one another.
It gives us great pleasure to give back and support the community that has kept us in business for all these years. Expanding on previous charitable efforts, Magnolia Companies is reaching out to the DMV and asking for help and to share stories of deserving families, neighbors, and friends in your area, that can use a little help during their time of uncertainty. Often these recipients are used to living with inadequate or non-functioning systems, but we believe everyone should feel safe and comfortable in their home. We're dedicated to giving those in need the perfect air, heat, and hot water they deserve. We need your help in nominating a local family. We are asking for emails that will personally be reviewed by our committee and awarded on a quarterly basis. With your heartfelt stories, we can lend a helping hand to bring comfort to a family in need. We are passionate about improving homeowners lives everyday with our service, but we are also passionate about the many needs in our community.
Qualifications:
The family must be current residents of DC, MD, VA.
Financially distressed and in need of mechanical enhancements.
HWH, AC, Heating Replacement
Currently owns home or condominium
If you know someone who is eligible for this program, please fill out the form below or contact us here.
The Magnolia Family of Companies, in operation for over 70 years, now includes 4th generation family members who are being taught the value of giving back to the community. Through the Magnolia Family Foundation, we hope to continue the legacy J.J. started so long ago for many years to come.