Top AC contractor & repair Service
If you've been a resident of Washington, D.C., Maryland, or Northern Virginia for quite some time, you know that there's no surviving these stifling summers without a proper cooling system. There's nothing quite as peaceful as hearing the sound of the AC running in the background when outside temperatures exceed 80 degrees, which they often do around these parts. Yet, these hot days and nights don't just take a toll on you — they can also affect your air conditioner's performance. Make sure you schedule your regular air conditioning services with Magnolia to keep your air conditioner in the best condition!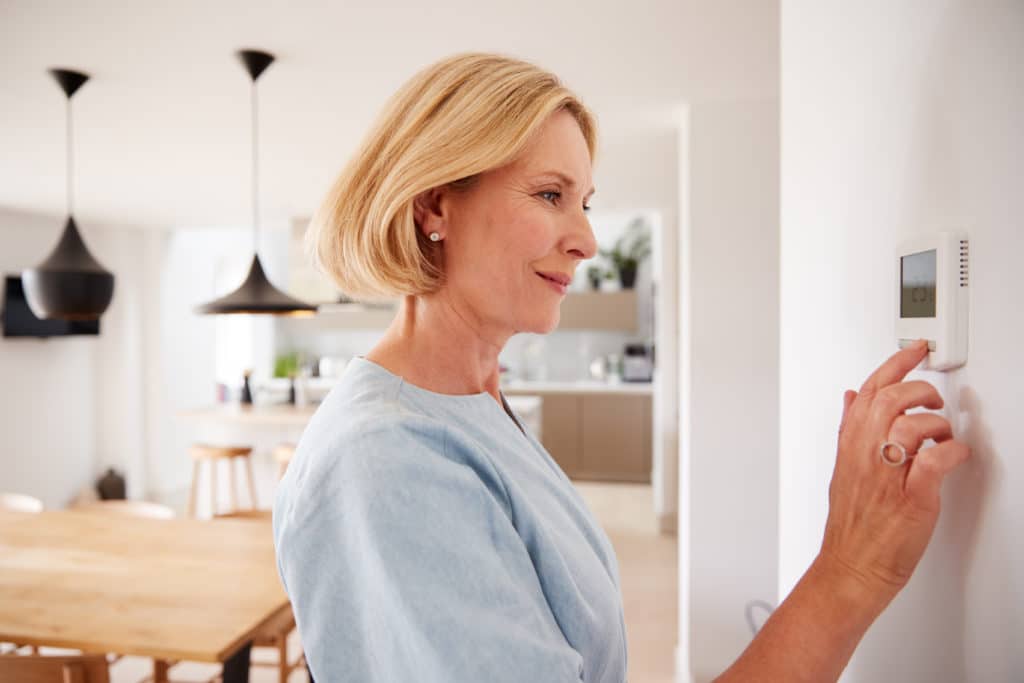 Air Conditioning Installation
Are you looking for a new AC for your home? You've come to the right place! At Magnolia, we offer top-of-the-line products and service various models and sizes of the leading air conditioning units, listed below. Whether you're happy with the make and model of your current system or you're looking to upgrade to an energy-efficient model, all you have to do is let one of our AC experts know what you're looking for. We'll help you determine which unit would be the best choice for your family, then get to work with your air conditioning installation. 
Ductless Air Conditioning: Ductless air conditioning offers you the ability to have whole-home AC, even if you don't have ductwork. If you've been considering using a ductless AC system, call the experts you can count on for proper installation and service: Magnolia Plumbing, Heating & Cooling.
Heat Pumps: Heat pumps are versatile and energy-efficient, but they are also complex.  Let our technicians solve all of your heat pump impairments, so that you have the heat you need during winter and the cool air you need during the summer.
Thermostats: Your thermostat is the ultimate control tool for your HVAC system, so when you need a smart thermostat upgrade or repair for an existing one, give us a call. We'll make sure your thermostat matches your HVAC system perfectly so you get the most from your heating and cooling system.
Zone Control Air Conditioning: If you've been looking for a way to better customize your heating and cooling, it's time to consider a zone control system. With motorized dampers managing the heating and cooling to your designated zones, you can relax and be comfortable in every room of your house.
"*" indicates required fields
Including plumbing, Heating, or Cooling
Just like you depend on your AC to cool your home to a comfortable temperature, your home air conditioner depends on you for repairs when necessary. It's an unfortunate, but true, fact of life that every AC unit will eventually fail you at one point or another. The older the unit, the more likely it is to happen. However, you can avoid the displeasure of being run aground by a broken air conditioner on a hot summer day. Just be on the lookout for the following signs that you should schedule an air conditioning repair — sooner, rather than later. 
Warm air is being distributed out of the vents or the AC unitt
Your room is not cooled evenly due to insufficient airflow
The humidity levels are too high for your liking
The AC unit never stops running
You hear loud noises or smell funky odors when the AC in use
The age of your AC unit exceeds 15 years
The AC unit is leaking water
Nothing is more important in ensuring your air conditioner's health and efficiency than some regular TLC. All home appliances experience wear and tear from the strain of having to work constantly. Air conditioners are no exception! In fact, they may feel the burn a little more than most during these hot Washington, D.C., summers. The best course of action as a homeowner is to schedule your AC maintenance sometime during spring — when your air conditioner is being utilized, but it's not running 24/7. 
Schedule Your Air Conditioning Service in Washington, D.C. Today!
Don't wait any longer to pick up the phone and dial our number! Magnolia Plumbing, Heating & Cooling has over 70 years of experience performing air conditioning services for local residents in Washington, D.C., Maryland, Northern Virginia, and beyond! From home air conditioner repairs to replacements, we know what it takes to have your AC up and cooling without disturbing your daily routine. You have our promise that we won't consider the job done until you're satisfied. 
Contact us today for your air conditioning service.
We called Magnolia to help us with an emergency situation in our home.
Mario was incredibly professional and clean while working. He was kind and made sure we fully understood what was happening each step of the way. I would absolutely use this company again for future needs and highly recommend Mario!
Magnolia was great. They were extremely professional and honest.
Came in and had the job done quickly – moved all my appliances for me, wore booties, and even put down drop cloths. I couldn't have asked for anything more. I highly recommend them to anyone looking for an exceptional plumbing company. Thank you Magnolia!
Magnolia plumbing was efficient and cost saving with replacing my water heater.
They made sure I checked the warranty of my tank so I did not unnecessarily purchase a new tank, and mine was still under warranty. I was very pleased and thankful for the fantastic work.
I needed to have several plumbing repairs handled
at my place of residence. So I contacted Magnolia Plumbing. They have always been professional and knowledgeable. Last week I have Duane Cunningham arrive and he was very polite and professional and very efficient. He explained all of what would be needed to perform the repairs and he performed each task timely and effectively. Magnolia Plumbing Heating and Cooling will always be my 1st choice.
Magnolia is full service,
including air conditioning, heating, plumbing and subcontracting for flues and chimney lining. I had a very old gas water heater and they replaced it within 2 days from doing an audit and even when I requested a switch to electric from gas at the last minute it was no problem. Pasquale is a professional and took care of every aspect, replaced leaking pipes, brought my gas boiler flue up to code and installed a high grade water heater; their pricing is very competitive.