"*" indicates required fields
Below Ground Stormwater Structure Maintenance in Washington, DC
Stormwater runoff can lead to contaminated drinking water, public health catastrophes, and various other ecological issues. Since 1972, the year of the Clean Water Act, businesses, states, and cities throughout the country have been making efforts to control and manage stormwater so that runoff can be effectively treated.
Below ground structures are effective, discreet, and efficient at containing garbage, oil, sediment, and pollutants. But only when they are regularly cleaned and maintained. Magnolia Commercial Plumbing Heating Cooling is ready to handle your below-ground stormwater management needs:
Hydro-jetting
Wet and dry vacuuming
Safe and proper disposal of all debris
We comply with all local county codes and federal regulations. We have the expertise, equipment, and experience to get the job done right the first time. 
Our Maintenance Procedures
Below–ground structures must be rigorously maintained in order to function safely. The following basic steps apply to all below–ground structures, though there are additional steps for certain models:
Work area is safe and guarded for worker and public safety.
Outfall pipe plug is installed. Zero water bypass is confirmed.
Hydrojet the inlet pipe from first inlet structure.
Remove trash and debris from flow splitter.
For the oil/grit separator:

Vacuum all chambers.
Powerwash inlet throat as well as walls, floors, and weirs.
Clean outfall pipe.

Pressure wash of interior.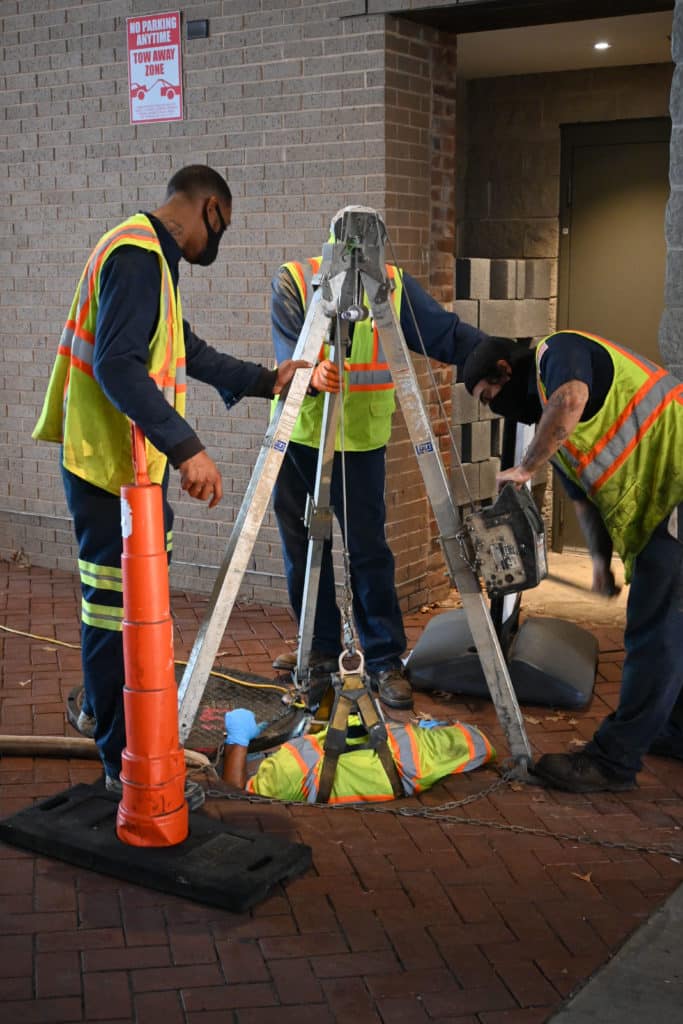 Non–Proprietary Structures
Oil/Grit Separators
Structural Sand Filters
Underground Detention Pipe Systems
AquaFilter™

Aqua–Swirl™
BaySaver™
The Snout™
Stormceptor™
StormFilter™
Environmental 21 V2B1™
Vortechnics™
VortSentry™
VortSentry HS™
CDS™
JellyFish™
SorbtiveFILTER™
Hydroguard™
Filterra Street Tree™
Filterra Roof Drain™
Schedule Below Ground Services in Washington, DC
Get in touch with our team today to learn more about our below–ground stormwater structure maintenance services throughout Washington, DC and all surrounding areas.