Carbon Monoxide Detectors & Testing
"*" indicates required fields
Carbon Monoxide Detectors in Washington, DC by Magnolia Plumbing, Heating & Cooling
Natural gas remains one of the best ways to provide power to a home: natural gas heating systems, stoves and ovens are more powerful than their electrically-powered counterparts, and natural gas is a less expensive energy source than electricity. Natural gas also burns cleanly and comes in an unlimited supply piped right into your house. But there are a few drawbacks to using natural gas in a home, and the one that concerns people the most is the potential health hazard from carbon monoxide exhaust.
Although modern devices that run from natural gas are designed to be as safe as possible, any home that uses gas should have carbon monoxide detectors installed. Magnolia Plumbing, Heating & Cooling has the indoor air quality experts who can install and service these important detectors for your home. We will also provide carbon monoxide testing if you are concerned about traces of carbon monoxide already present in your air.
Trust the indoor air quality specialists at Magnolia Plumbing, Heating & Cooling when you need service for carbon monoxide detectors in Washington, DC or the surrounding areas.
The Importance of Carbon Monoxide Detectors
Carbon monoxide (abbreviated CO) is known as "the silent killer." It is a colorless, odorless and tasteless gas that is highly toxic to breathe, leading to nausea, headaches, fatigue and dizziness in even small amounts. CO is a by–product of the burning of fossil fuels such as natural gas, and it can enter your home through malfunctions such as cracks in the heat exchanger of a furnace.
Although some providers of natural gas place a taint in it to make it easier to detect through odor, you cannot count on this: the best way to warn yourself that CO levels in your home are spiking toward dangerous levels is with carbon monoxide detectors. These devices will set off an alarm before the CO levels become harmful, giving your household sufficient time to leave the building and call for assistance.
Along with professional installation of CO detectors, you should also rely on regular service from technicians to see that the detectors are still working to protect your household. You will enjoy greater peace of mind thanks to keeping good care of this important health defense.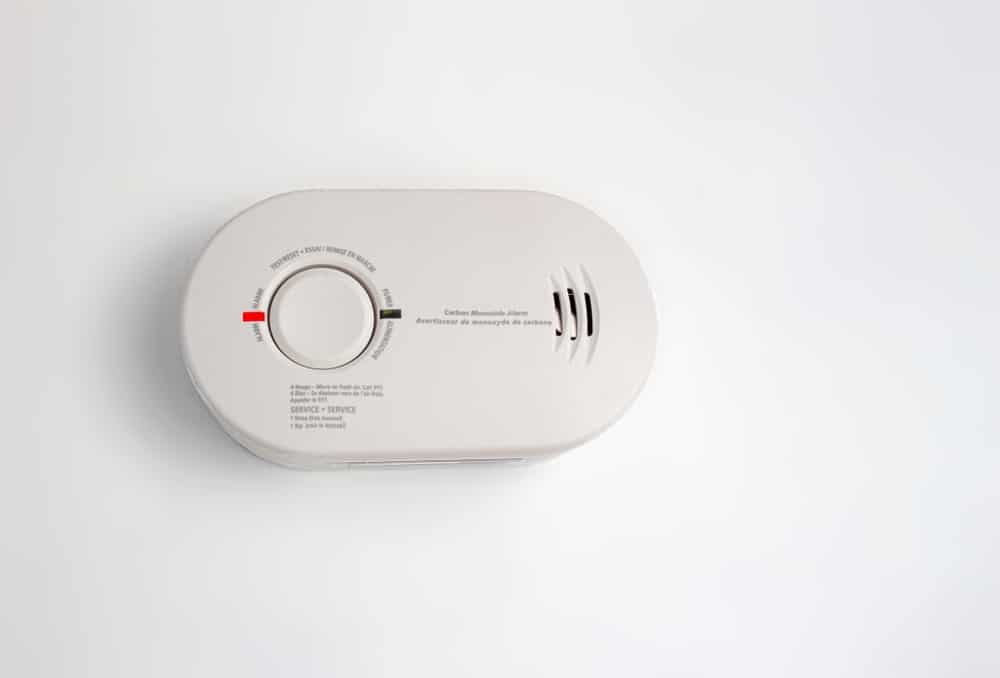 We Also Provide Carbon Monoxide Testing
If you have concerns that there is already an unhealthy amount of carbon dioxide in your home's air, you should schedule testing from our team of professionals right away. If the test determines that there is too much CO in your home, our technicians will locate the source and give you advice about how to counteract the problem.
Stay Safe with Our Services for Carbon Monoxide Detectors
We want to emphasize that using natural gas in your home is not a major risk and in many cases it is the best option for your comfort and energy savings. But you can never be too cautious when dealing with combustion gases, and carbon monoxide detectors will give you important reassurance that your family is safe. Let Magnolia Plumbing, Heating & Cooling help protect your household: contact us for installation of carbon monoxide detectors or to schedule CO testing.
We called Magnolia to help us with an emergency situation in our home.
Mario was incredibly professional and clean while working. He was kind and made sure we fully understood what was happening each step of the way. I would absolutely use this company again for future needs and highly recommend Mario!
Magnolia was great. They were extremely professional and honest.
Came in and had the job done quickly – moved all my appliances for me, wore booties, and even put down drop cloths. I couldn't have asked for anything more. I highly recommend them to anyone looking for an exceptional plumbing company. Thank you Magnolia!
Magnolia plumbing was efficient and cost saving with replacing my water heater.
They made sure I checked the warranty of my tank so I did not unnecessarily purchase a new tank, and mine was still under warranty. I was very pleased and thankful for the fantastic work.
I needed to have several plumbing repairs handled
at my place of residence. So I contacted Magnolia Plumbing. They have always been professional and knowledgeable. Last week I have Duane Cunningham arrive and he was very polite and professional and very efficient. He explained all of what would be needed to perform the repairs and he performed each task timely and effectively. Magnolia Plumbing Heating and Cooling will always be my 1st choice.
Magnolia is full service,
including air conditioning, heating, plumbing and subcontracting for flues and chimney lining. I had a very old gas water heater and they replaced it within 2 days from doing an audit and even when I requested a switch to electric from gas at the last minute it was no problem. Pasquale is a professional and took care of every aspect, replaced leaking pipes, brought my gas boiler flue up to code and installed a high grade water heater; their pricing is very competitive.