Heat Pump Services in Washington, DC
"*" indicates required fields
Heat Pump Services in Washington, D.C.
Contemporary innovations have introduced a lot of unique technologies to modern homeowners, from tankless water heaters to indoor air quality solutions. Among these ingenious inventions lies the heat pump — an exclusive two-in-one machine that expertly combines heating and cooling systems. Homeowners no longer have to switch from one appliance to another as the seasons change. A high-quality heat pump can service all your needs, all year long. 
Trust Magnolia to take care of all your heat pump services with expert knowledge, precision, and care. As the leading HVAC and plumbing company in the Washington, D.C., area, our team has extensive experience performing furnace services, water heater circulation pump replacements, drain cleaning, boiler services, and every other task you can think of! You can ensure that your heat pump is always in good hands when you entrust it to our care. Contact us today to schedule your heat pump service.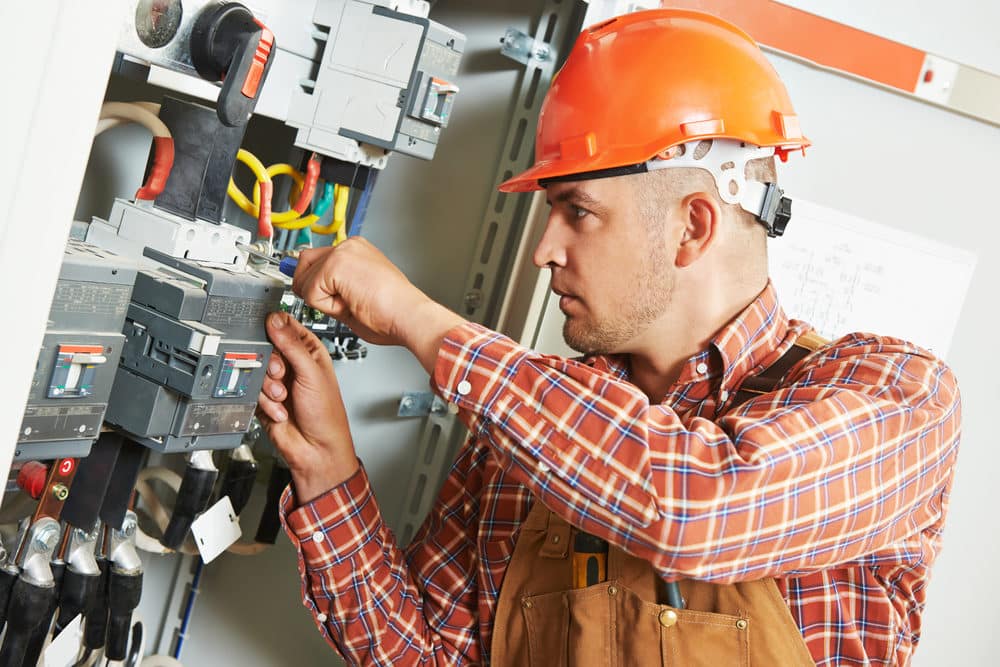 When you're installing an appliance that is designed to heat and cool your home, and maybe even your water, all year long, you can't afford any mistakes during the installation process. One missed connection and you'll be looking at an emergency heat pump repair before you know it. That won't do! It's best to just leave your heat pump installation in the hands of a pro. The expert technicians at Magnolia have years of experience, not only replacing and installing new heat pumps, but also ensuring that air ducts are expertly designed and fitted for efficient air circulation with no standby loss. 
Despite the fact that we're happy to take care of the manual labor of installing your new heat pump or water heat pump, homeowners do play an important role in the installation process — they must choose what type and size of heat pump suit their needs best! There are two different models to consider: 
Ducted Heat Pumps: Homeowners who already have air ducts running throughout the house prefer to install a ducted heat pump system. You only need one heat pump to effectively and evenly heat or cool the entire home.  

Ductless Heat Pumps: If you're looking to customize your home with different temperature zones, you'll love this ductless heating system. Ductless heat pumps are sleek and stylish designs that can be installed anywhere in your home because they don't require existing air ducts. They are efficient to use and relatively inexpensive to install. 
Although they are designed to be one of the most efficient appliances available, using a heat pump as a hot water heater or a heating and cooling system every day of the year puts a lot of strain on the machine. Therefore, don't be surprised if your heat pump acts a little sluggish once in a while. All you need to do is call a Magnolia expert for a quick heat pump service. 
Keep your eye out for these warning signs that signal your heat pump could use a tune-up:
Cycles are short and very frequent 
System produces loud noises when in use
Electricity bills have been steadily increasing
Age of the system exceeds 15-20 years
Insufficient airflow for regular heat pumps
Lack of hot or cool air for regular heat pumps
Lack of hot water for hot water heat pumps
Magnolia contractors are experts in discovering the cause of the damage and providing a permanent solution. Whether you simply need to change the air filters or you're looking at replacing a defective water heater pump, you can count on us to do the job right!
Schedule Your Heat Pump Service in Washington, D.C., Today!
There's no better time than the present to give Magnolia a call for your next heat pump service. Schedule your appointment today, and we'll send one of our top service technicians to your house for a full inspection. Your heat pump specialist will take great care to check every component, from the condenser to the water heater circulation pump, in your heat pump for signs of wear and tear. We'll make sure your heat pump is in the best possible condition before we leave your home — that's our guarantee. Call us today to schedule an appointment.