Residential Dehumidifier in Washington, DC
"*" indicates required fields
Residential Dehumidifier Services in Washington, D.C.
You may be asking, "Doesn't my air conditioner already dehumidify the air?" The answer is yes, but when the humidity is very high and/or occurs over a long period of time, it will be extremely challenging for your AC to remove all the excess humidity. However, when you have a whole-home dehumidifier installed in your residential property, the excess humidity inside your home is removed before it can circulate through your system and into the air you breathe. This makes your indoor air dryer and more comfortable. 
The key to reaping the many benefits of your residential dehumidifier is hiring an expert to install and service it, and this is where the pros at Magnolia come in. We can install and service your residential dehumidifier so that it offers years of moisture removal. 
Whether you need to install a whole-home dehumidifier or a dehumidifier for your basement to protect your property from water damage, Magnolia provides residential dehumidifier services in Washington, D.C. and the surrounding areas. Call us today and see what a dehumidifier can do for you!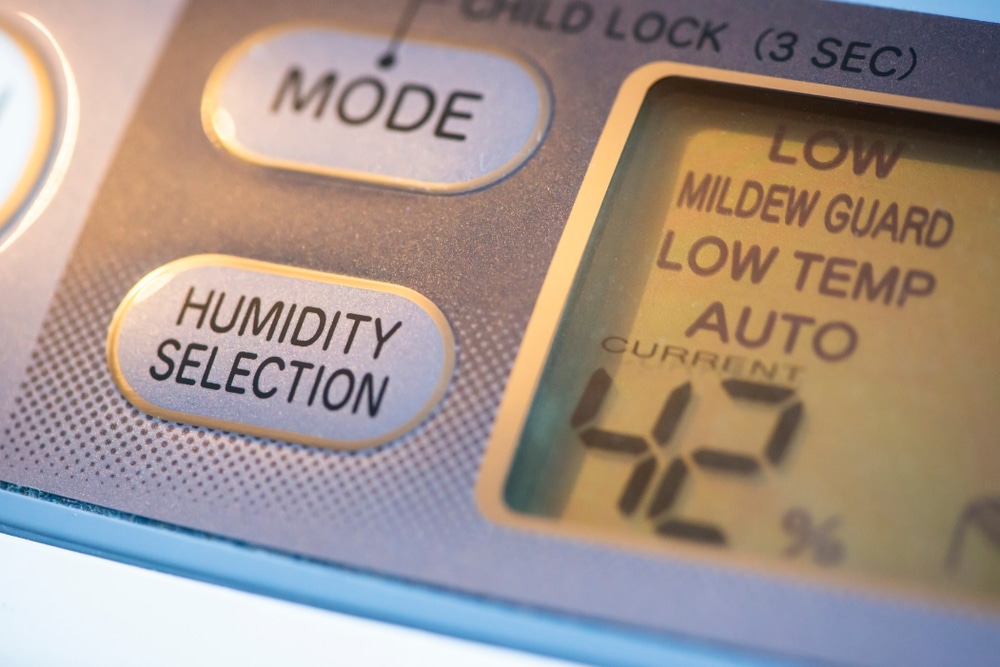 Problems that Develop from Excess Moisture
You already know that excess moisture in your home can cause you high levels of discomfort, but did you also know that it can cause damage? First, one of the biggest problems caused by extra moisture is the development of mold and mildew. These two biological contaminants can damage lots of different types of property, including all kinds of fabrics, linens, photos, clothing, and furniture. Second, excess moisture can make your environment miserable for any allergy sufferers in your home because it can cause contaminants such as dust mites to cling to surfaces throughout the home. Lastly, excess moisture can affect the wood structure of your home by causing it to become soft. But with a whole-home dehumidifier, you can alleviate and eliminate many of these problems.
Magnolia can help to protect your family and property by installing a dehumidifier for your basement or other places in the home where excess moisture tends to lurk. Call us to learn more.
How Does a Dehumidifier Work?
So how does a dehumidifier remove the extra moisture from your home? It's actually a fairly simple process. 
The dehumidifier's fan draws your warm indoor air over a cold coil. 
Once the warm air meets the cold coil inside the dehumidifier, the moisture condenses into water. 
This water is collected and drained from the dehumidifier and your AC system by a condensate drain pipe. 
The newly-dried air then passes over a warm coil and is blended into the air in your AC system.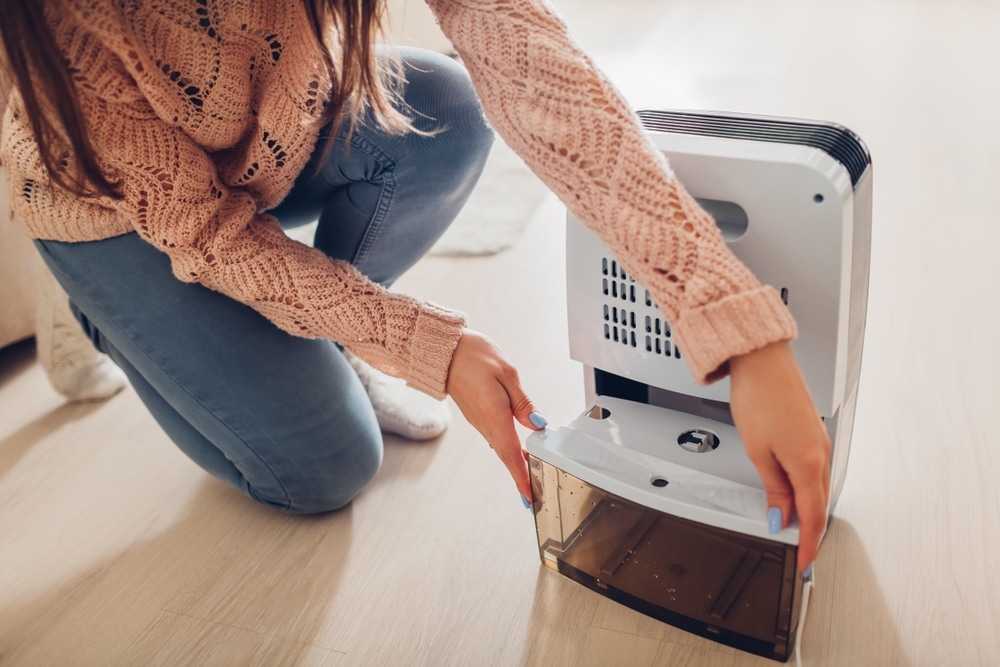 Is a Dehumidifier Good for My AC?
The simple answer is yes, it is. Why? A whole-home residential dehumidifier does what an individual room dehumidifier can't: it integrates seamlessly with your AC system and removes humidity from the air in your home, not just the air in a small area. Dehumidifying the air on a whole-home basis takes the extra workload off your AC system to do so. This helps to reduce the wear and tear level on your home air conditioner. It also reduces the amount of energy the system uses because it doesn't have to work as hard – an energy savings you'll see in your monthly utility bill.
Our experts can help you feel cooler and enjoy better AC function by installing a dehumidifier, and we can also remedy the opposite problem — dry air — with a whole-home humidifier. If you're interested in improving the quality of your indoor air, call us to inquire whether a home air filter system might be right for you. Wherever you live in the Washington, D.C. area, Magnolia is here to help you improve your quality of life through better home comfort. Call us today!
We called Magnolia to help us with an emergency situation in our home.
Mario was incredibly professional and clean while working. He was kind and made sure we fully understood what was happening each step of the way. I would absolutely use this company again for future needs and highly recommend Mario!
Magnolia was great. They were extremely professional and honest.
Came in and had the job done quickly – moved all my appliances for me, wore booties, and even put down drop cloths. I couldn't have asked for anything more. I highly recommend them to anyone looking for an exceptional plumbing company. Thank you Magnolia!
Magnolia plumbing was efficient and cost saving with replacing my water heater.
They made sure I checked the warranty of my tank so I did not unnecessarily purchase a new tank, and mine was still under warranty. I was very pleased and thankful for the fantastic work.
I needed to have several plumbing repairs handled
at my place of residence. So I contacted Magnolia Plumbing. They have always been professional and knowledgeable. Last week I have Duane Cunningham arrive and he was very polite and professional and very efficient. He explained all of what would be needed to perform the repairs and he performed each task timely and effectively. Magnolia Plumbing Heating and Cooling will always be my 1st choice.
Magnolia is full service,
including air conditioning, heating, plumbing and subcontracting for flues and chimney lining. I had a very old gas water heater and they replaced it within 2 days from doing an audit and even when I requested a switch to electric from gas at the last minute it was no problem. Pasquale is a professional and took care of every aspect, replaced leaking pipes, brought my gas boiler flue up to code and installed a high grade water heater; their pricing is very competitive.