Whole House Humidifiers in Washington, DC
"*" indicates required fields
Whole-House Humidifiers in Washington, D.C., & the Surrounding Region
It may seem strange to have a humidity problem in a Washington, D.C. home, but it can happen. And just as excessive humidity can be a serious issue that leads to property damage and poor indoor air quality, so too, can the problem of too little humidity. 
That's why, if you're looking for a whole-house humidifier to combat dry air in your home, Magnolia is happy to provide area residents with the best home humidifiers on the market. As a full-service HVAC company, we also provide residential dehumidifiers to cover both sides of the moisture spectrum. 
Whether you already have a humidifier in your home and need the best, most reliable service for it, or you have discovered that you need a whole-house humidifier to balance the indoor humidity, we are the professionals to call. 
Whole-home devices are made to act as part of your home's HVAC system, and a whole home dehumidifier is no exception. You need a trained expert to install any upgrade to your heating or cooling system, or you'll put your entire system at risk. Here at Magnolia, we've been helping customers achieve their indoor air quality goals for five decades, and we can help you, too! 
Call our team today to discuss your indoor air quality needs or to schedule an appointment for the best home humidifier service in the Washington, D.C., region.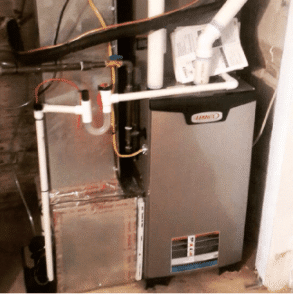 What Are Proper Humidity Levels?
We hear a lot about humidity, particularly when it's too high, but not many people know what range of relative humidity levels is considered comfortable. 
The Environmental Protection Agency has determined that humidity ranges from 30%–55% are optimal for your indoor space. Air with humidity levels within this range will be balanced and comfortable, whereas air that is above or below this amount can start to cause different kinds of problems, including a loss of comfort. Why does humidity have such a strong effect on your indoor air? Because it holds heat. Therefore, too much humidity holds too much heat, while too little humidity doesn't hold enough. This is why humid days during the summer can feel unbearable, and dry winter days can feel so chilly.
Can't I Use Room Humidifiers?
The simple answer is, yes, you could, but whole-home humidifiers are still the best way to improve your overall indoor environment. This is because your whole-house humidifier is part of your HVAC system and adds moisture to all of the air circulating through your home, not just pockets of air. The humidifier device adds moisture to the air via mist or steam, and you control the amount of moisture via the humidistat on your home's thermostat. The process is convenient, simple, and effective, and will add the needed moisture to your entire home.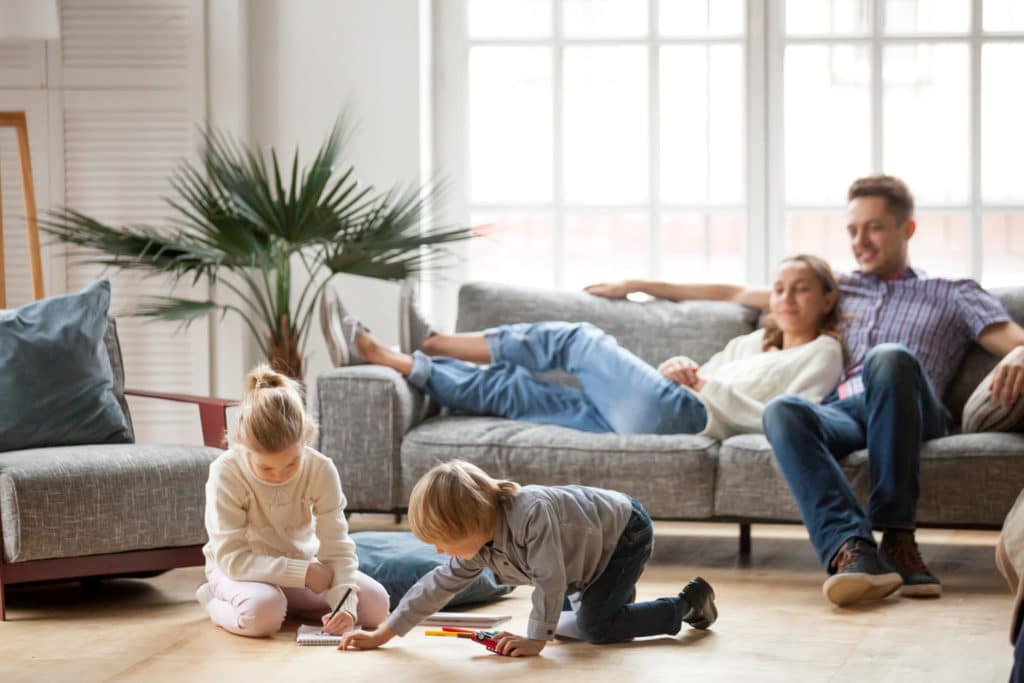 What Are the Signs that I Need a Humidifier?
Dry air has a negative effect on your body, your home, and your belongings. As far as personal health goes, a lack of humidity can result in:
Dry skin
Dry eyes
Dry throat
Nosebleeds
Greater risk of illness due to dry mucous membranes
When it comes to your home, insufficient humidity can cause:
Dried-out wood furnishes
Cracked or splintered wood flooring
Peeling wallpaper
Chipped paint
Cracked structural components, such as wooden beams
The bottom line is that your home needs a certain amount of moisture to be healthy, and a whole-home humidifier installed by the best technicians in the business could make a huge difference in your home. To find out more about our humidifier services or inquire about installing a home air filter system to help improve your indoor air quality, contact the experts at Magnolia today.
We called Magnolia to help us with an emergency situation in our home.
Mario was incredibly professional and clean while working. He was kind and made sure we fully understood what was happening each step of the way. I would absolutely use this company again for future needs and highly recommend Mario!
Magnolia was great. They were extremely professional and honest.
Came in and had the job done quickly – moved all my appliances for me, wore booties, and even put down drop cloths. I couldn't have asked for anything more. I highly recommend them to anyone looking for an exceptional plumbing company. Thank you Magnolia!
Magnolia plumbing was efficient and cost saving with replacing my water heater.
They made sure I checked the warranty of my tank so I did not unnecessarily purchase a new tank, and mine was still under warranty. I was very pleased and thankful for the fantastic work.
I needed to have several plumbing repairs handled
at my place of residence. So I contacted Magnolia Plumbing. They have always been professional and knowledgeable. Last week I have Duane Cunningham arrive and he was very polite and professional and very efficient. He explained all of what would be needed to perform the repairs and he performed each task timely and effectively. Magnolia Plumbing Heating and Cooling will always be my 1st choice.
Magnolia is full service,
including air conditioning, heating, plumbing and subcontracting for flues and chimney lining. I had a very old gas water heater and they replaced it within 2 days from doing an audit and even when I requested a switch to electric from gas at the last minute it was no problem. Pasquale is a professional and took care of every aspect, replaced leaking pipes, brought my gas boiler flue up to code and installed a high grade water heater; their pricing is very competitive.