"*" indicates required fields
Large Pipe Cleaning and CCTV in Washington, DC
Many commercial properties can get by with a small sewer line (between 4" and 30"). But for larger facilities and applications, a large diameter sewer (greater than 30") is necessary. A larger pipe means an entirely different kind of debris, and therefore different cleaning methods.
Also known as an interceptor, trunk sewer, or collector, a large diameter sewer line has constant flow and increased velocity, which allows light debris to pass on to the water treatment plant while heavier debris collects at the invert. Not just rocks, bricks, and construction debris, but shopping carts and car parts.
If you need large pipe cleaning and CCTV inspection in the greater Washington, DC area, you can count on us. In business since 1950, we are a 4th generation family-owned company that takes pride in everything we do.
Advanced Technology + Generations of Expertise
Our Vactor Truck Jet and CCTV Crawler Camera Truck have the ability to effectively clean large diameter pipe and provide excellent quality CCTV video pipe inspection. For CCTV, we use the ROVVER X inspection crawler, which is world–renowned.
This Mars Rover–style machine has 3 interchangeable chassis sizes, and various wheels, lamps, and other auxiliary components to customize it for every job that we do.
It's portable, sets up fast, and allows us to reduce the time it takes for you to receive an answer about your sewer problem.
Everything that we see gets logged into a database and vetted by our experienced professionals. That allows us to provide you with extensive reporting.
Pre– and Post–Construction Sewer Line Inspection and Cleaning
In our service area, when a large construction project (new building or major renovation) takes place, the general contractor is required to perform a video inspection of the sewer line surrounding the project before the project begins and after it is completed.
Unfortunately, this is in effect because some general contractors had been pouring cement and construction debris down the drain lines during the construction process. Any debris found in the sewer afterwards is required to be jet–cleaned with a large Vactor Jet type truck. We can take care of this process if you're preparing a construction project in the Washington, DC or the surrounding areas.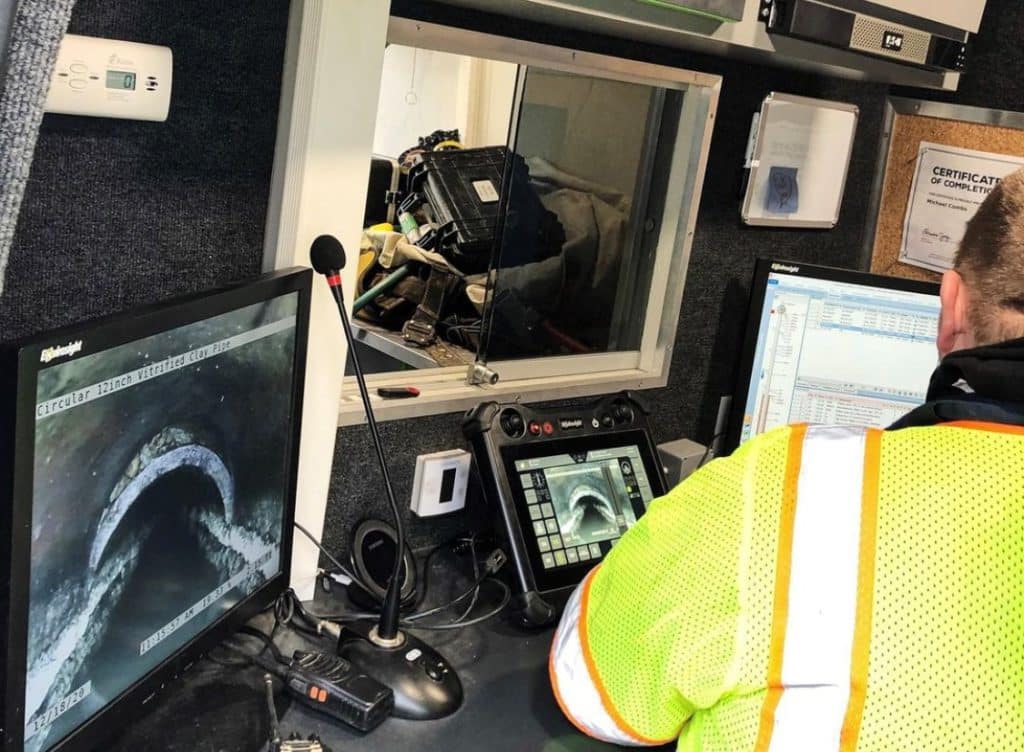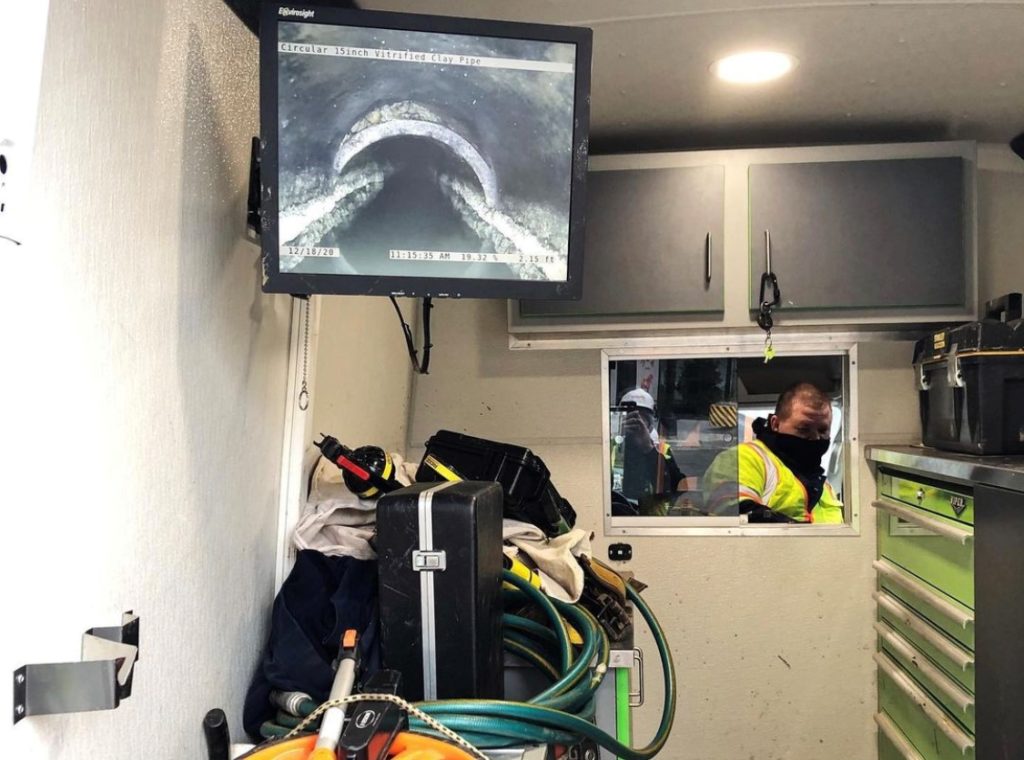 Industry–Standard Large Diameter Sewer Cleaning
We abide by the latest industry standards as set out by the National Association of Sewer Services Companies (NASSCO).
Pre–cleaning Inspection
Light Sewer Cleaning
Heavy Sewer Cleaning
Root Cut (Roots Medium and Root Balls)
Deposit Cut
Lateral Cuts
Final Survey Television Inspection
Don't wait for heavy debris to shut down operations at your facility or workplace.
Call Magnolia Commercial Plumbing, Heating & Cooling today for large diameter cleaning and CCTV in the greater Washington, DC area.
Magnolia Plumbing, Heating & Cooling provides Commercial Cleaning & CCTV services in the DMV area, including Washington DC, Bethesda, Alexandria, and Arlington. View our service area here.