Hydro Excavation Services in Washington DC
"*" indicates required fields
Are you looking to clear up your potholes and trenches or prepare lines for piping installations? Hydro excavation is an effective and efficient method that avoids plenty of the cons of more traditional excavation processes. Hydro excavation can move soil efficiently, and partnering with an expert service provider can help ensure you remove soil as fast as possible.
Magnolia Companies provides hydro excavation services in Washington DC and around the Baltimore, Maryland, and Northern Virginia areas. Our services include multiple different forms of excavation, including:
Potholing Services
Utility Pole Hole Excavation
Slot Trenching Excavation
Shoring Installation
Pipeline Tie-In Construction
All it takes is a quick call to our associates, and you'll be shown the professionalism and expertise of a company that's adapted to the industry for years. Take advantage of all of our services, and learn more about how our hydro excavation financing options make your next job even easier.
Potholing Services in Washington DC
Potholing, which is sometimes referred to as "daylighting," is a hydro excavation method that is used to uncover underground pipes, utilities, and cables. One offering in our diverse portfolio of hydro excavation services in Washington DC, potholing can effectively clear the way of any important infrastructure on the streets of the Nation's Capital to remove soil and clear the way for pothole repairs. Our state-of-the-art machinery and equipment provide top-notch potholing, and best of all, we are just one call away!
Utility Pole Hole Excavation in Washington DC
During utility pole hole excavation, hydro excavation is used to create pathways that are useful in the installation of pipes, cables, and other utilities. Utility pole excavation requires proper training as well as expert and safe care from professionals.
Our utility pole professionals have years of experience working with the wires and have the depth perception and awareness of the ground level needed to operate safely. Not only do we rely on experience, but we have the necessary equipment, diagrams, charts, and numbers to safely dig around power lines.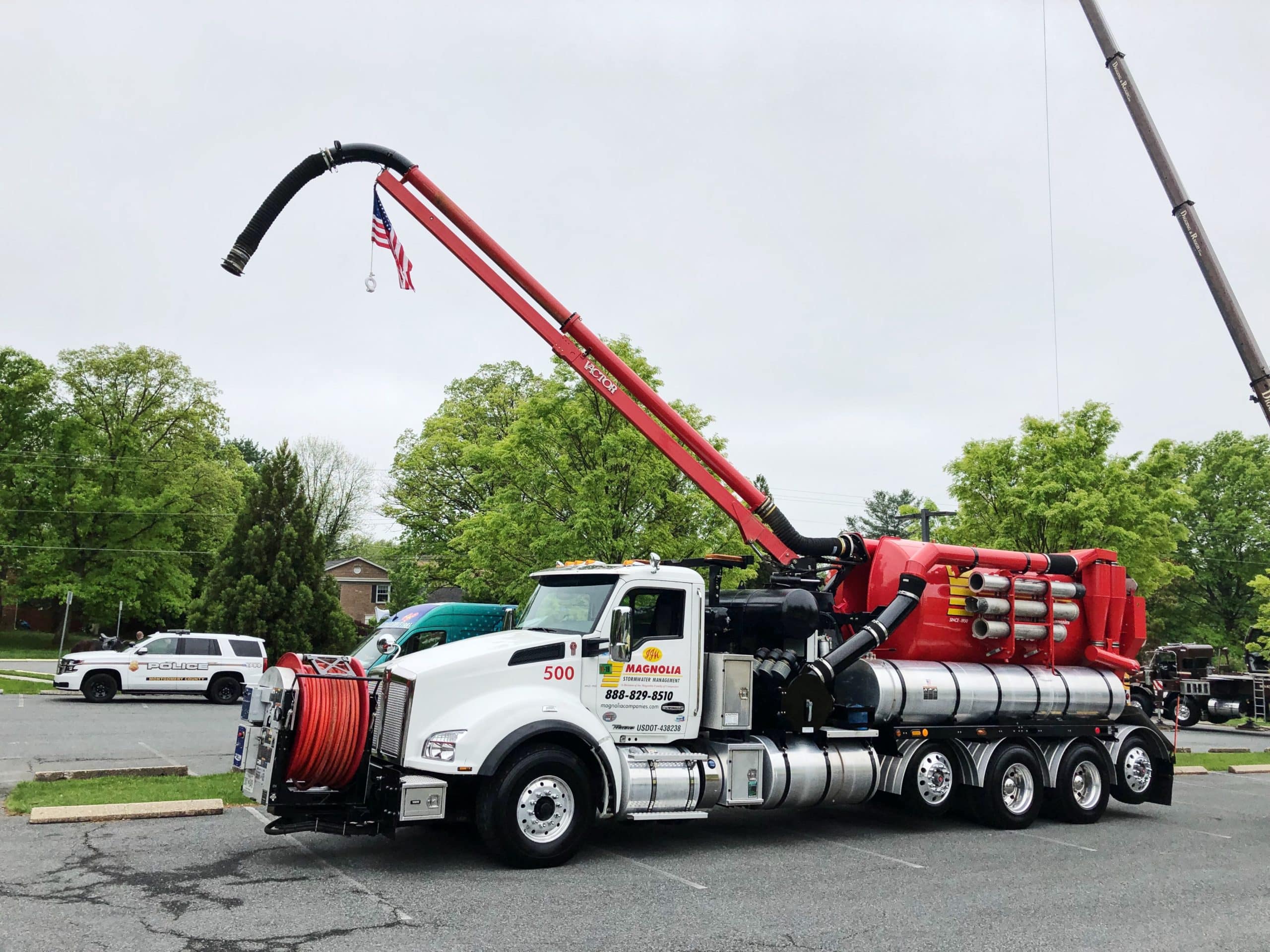 Slot Trenching Excavation in Washington DC
Slot trenching is another method that uses hydro evacuation to install underground facilities. If slot trenching services are on your to-do list, Magnolia Companies has got you covered.
Slot trenching requires precise measurements, stability, and a keen eye for detail. Trenches are often unstable and a safety risk to unsafe workers. Magnolia's slot trench professionals have been working the trenches for years and are trained with the best tools for the job. We are prepared for anything that comes our way, so contact our slot trenching excavation experts for more information on why we're the best for the job.
Shoring Installation in Washington DC
Shoring provides temporary support during the construction or repair of buildings. This technique can also be useful in reinforcing various types of excavation projects.
Construction processes are complex and require you to care for the structural integrity of the pieces you're working on, as well as the ones you aren't. Our hydro excavation services in Washington DC provide expert shoring installations to protect the existing structures in the construction radius. Our shoring installation can help protect trenches from collapsing and help reinforce walls that need to be repaired or replaced. Discuss our shoring installers' experience and find out why we're right for your next job.
Pipeline Tie-In Construction in Washington DC
As the name suggests, pipeline line-ins connect new pipelines to an existing line or facility. Pipeline tie-ins are inevitable processes that, if done incorrectly, can mitigate the already completed work and lead to costly repairs and delays.
When you get our hydro excavation services in Washington DC, you sign up for professions with pipeline tie-in experience that ensures you can avoid costly delays. Our efficient workers connect branches or lines to others with ease and sleight of hand, so you won't have to worry about wasting time and money.
Get Hydro Excavation Services That Won't Let You Down
With our hydro excavation services, you will get a job well done that reduces your risk factors and is completed by industry professionals. Our services go the extra mile, providing the Nation's Capital with professionalism and care, and all it takes is a quick call to get started. We also offer sewer and drain services and stormwater management, showing our commitment to the Washington metropolitan area.
No matter how big or small the job, reach out and ask us about our hydro excavation services in Washington DC or in and around Baltimore, Maryland, and Northern Virginia.