"*" indicates required fields
Liquid Waste Pumping Services in Washington, DC
Commercial properties have high volumes of waste exiting their buildings. Perhaps you own and operate a facility with an on-site commercial kitchen and you use a grease interceptor to avoid problems in your drain and sewer system. Or maybe your property isn't connected to the municipal sewer system and you must rely on an on-site septic tank. Whatever the case, all of the grease and waste these systems intercept and collect must be removed and disposed of. This is where our commercial pumping services come into play.
Our pumping services are extensive, and we have exceptional vacuum trucks that can be on location fast in order to pump out your tanks and interceptors effectively. Our skilled technicians have the training, expertise, and top-of-the-line equipment necessary to perform the job to keep your business up to code. We've been handling this work for decades: we're a 4th generation company with over 70 years of serving the plumbing needs of business in Washington, DC and the surrounding areas.
How Often Do I Need Liquid Waste Pumping Services?
This is the most common question that we hear from our customers regarding commercial pumping. Unfortunately, there is no single answer that applies to all companies. How often your business needs pumping services for the septic tank, grease interceptor, elevator shaft pit, or other system will depend upon the specifics of your business and property and how much use your plumbing receives.
Our trained professionals will help you arrange for an ideal pumping schedule that will keep your business running without problems. Contact our team of experts, and they will make sure your commercial building has the routine pumping that it needs—when it needs it.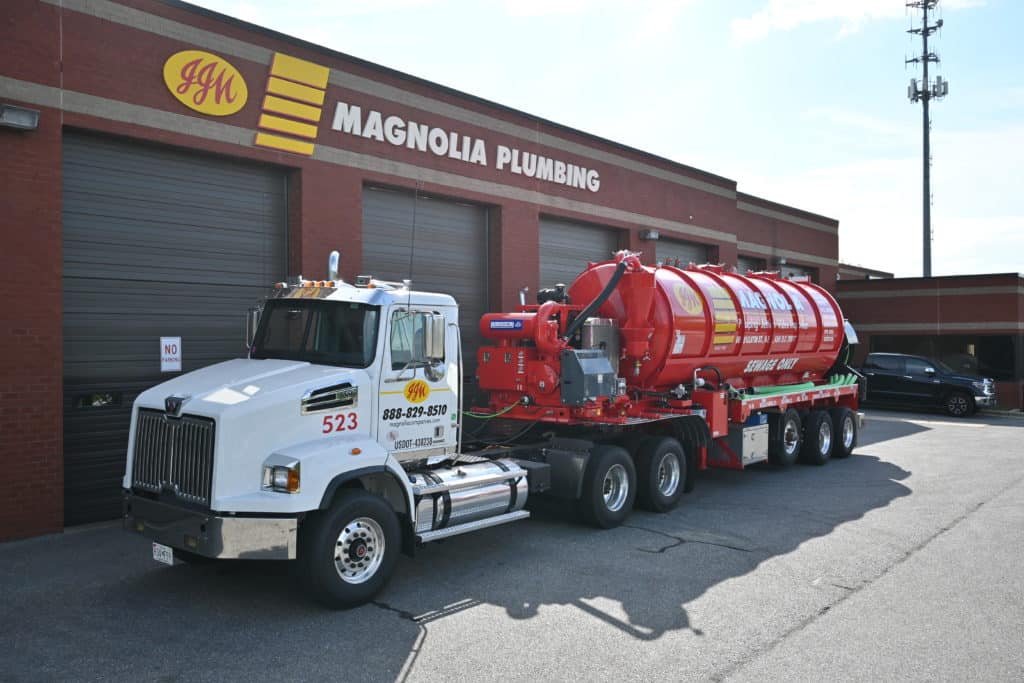 Our plumbers use top–of–the–line vacuum trucks to see that you receive the level of pumping your company requires. On each job, we hook up these trucks to your tanks and interceptors at the proper access point. When we have completely finished pumping out the waste material, our trucks will transport the waste away from your property. You don't have to worry about its disposal! Just trust to our expertise and equipment to make sure that the pumping is done hygienically and your business remains up to code.
Magnolia Plumbing, Heating & Cooling provides Commercial Liquid Waste services in the DMV area, including Washington DC, Silver Spring, Alexandria, and Arlington. View our service area here.