Air Conditioning Service in Washington, DC
"*" indicates required fields
Air Conditioning Service in Washington, D.C.
If you've been a resident of Washington, D.C., Maryland, or Northern Virginia for quite some time, you know that there's no surviving these stifling summers without a proper cooling system. There's nothing quite as peaceful as hearing the sound of the AC running in the background when outside temperatures exceed 80 degrees, which they often do around these parts. Yet, these hot days and nights don't just take a toll on you — they can also affect your air conditioner's performance. Make sure you schedule your regular air conditioning services with Magnolia to keep your air conditioner in the best condition!
Air Conditioning Installation
Are you looking for a new AC for your home? You've come to the right place! At Magnolia, we offer top-of-the-line products and service various models and sizes of the leading air conditioning units, listed below. Whether you're happy with the make and model of your current system or you're looking to upgrade to an energy-efficient model, all you have to do is let one of our AC experts know what you're looking for. We'll help you determine which unit would be the best choice for your family, then get to work with your air conditioning installation.
Just like you depend on your AC to cool your home to a comfortable temperature, your home air conditioner depends on you for repairs when necessary. It's an unfortunate, but true, fact of life that every AC unit will eventually fail you at one point or another. The older the unit, the more likely it is to happen. However, you can avoid the displeasure of being run aground by a broken air conditioner on a hot summer day. Just be on the lookout for the following signs that you should schedule an air conditioning repair — sooner, rather than later.
Warm air is being distributed out of the vents or the AC unit
Your room is not cooled evenly due to insufficient airflow
The humidity levels are too high for your liking
The AC unit never stops running
You hear loud noises or smell funky odors when the AC in use
The age of your AC unit exceeds 15 years
The AC unit is leaking water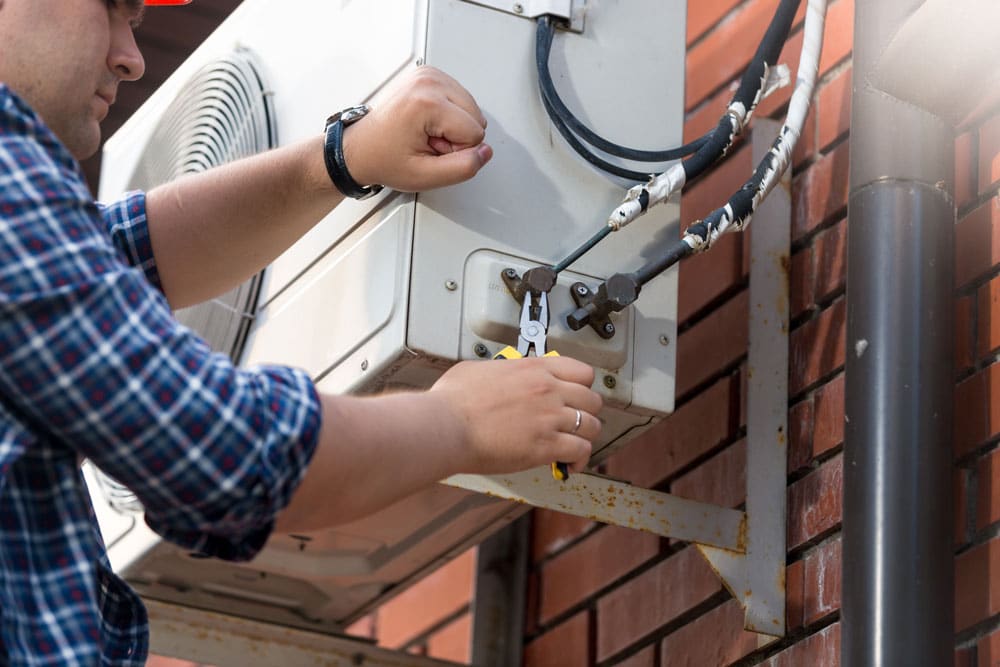 Nothing is more important in ensuring your air conditioner's health and efficiency than some regular TLC. All home appliances experience wear and tear from the strain of having to work constantly. Air conditioners are no exception! In fact, they may feel the burn a little more than most during these hot Washington, D.C., summers. The best course of action as a homeowner is to schedule your AC maintenance sometime during spring — when your air conditioner is being utilized, but it's not running 24/7.
Schedule Your Air Conditioning Service Washington, D.C. Today!
Don't wait any longer to pick up the phone and dial our number! Magnolia Plumbing, Heating & Cooling has over 70 years of experience performing air conditioning services for local residents in Washington, D.C., Maryland, Northern Virginia, and beyond! From home air conditioner repairs to replacements, we know what it takes to have your AC up and cooling without disturbing your daily routine. You have our promise that we won't consider the job done until you're satisfied.
Contact us today for your air conditioning service.