Garbage Disposal Plumbing in Washington, DC
"*" indicates required fields
Without a garbage disposal, a kitchen sink is just like any other — you have to be careful of everything that finds its way down the drain, so you're not constantly calling your local plumber for yet another drain cleaning service. Upgrading your kitchen plumbing with a garbage disposal unit enables your kitchen sink to take on a variety of different types of waste, making the cooking and cleanup process a breeze. After your very first use, you'll be hooked and wondering how you ever lived without this amazing appliance.
However, just like any good plumbing fixture, your garbage disposal needs regular maintenance to preserve its performance. Magnolia Plumbing, Heating & Cooling provides quality garbage disposal plumbing services in Washington, DC and the surrounding areas. Get in touch with a Magnolia plumbing expert today!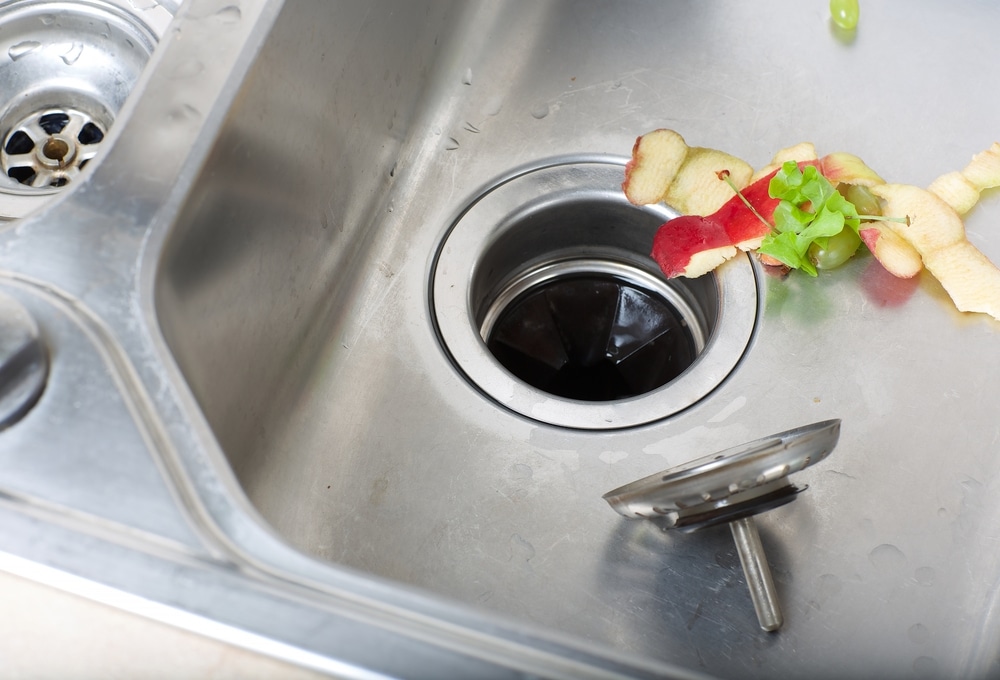 Garbage Disposal Replacement
Your garbage disposal really simplifies your time in the kitchen. Cooking and cleaning are a lot easier, and as a bonus, it's much less likely that you'll need to unclog the drains very often if you use the garbage disposal properly. Save yourself a future drain repair service by calling our experts for a garbage disposal installation or replacement in Washington, DC. You'll get the next available appointment so that you can start taking advantage of this kitchen sink feature as soon as possible.
It may be tempting to toss all of your unused and unwanted food bits in the kitchen sink when you have a garbage disposal unit installed. However, the garbage disposal is not a makeshift trash can. You can't just throw anything and everything down the drain, and expect your system to be a-okay. Your garbage disposal and plumbing pipes have their limits too.
Just like (we hope) you clean and service the water heater tank, plumbing pipes, sink drains, and other important plumbing fixtures on the regular, the same care should be applied towards your garbage disposal. We recommend DIY cleaning with a gentle baking soda and vinegar solution every one to two weeks, and getting a professional garbage disposal plumbing service at least once a year. 
Meanwhile, don't strain your unit too much by disposing of the wrong waste. Just because it has the word garbage in it doesn't make it a garbage can. Avoid dumping any of the following items into your garbage disposal: 
Grease, fats, and oils

Coffee grounds

Bones, fruit pits, and other hard foods

Nuts

Eggshells

Celery, onion skins, and other stringy foods

Dangerous cleaning chemicals

Pasta, oatmeal, and other expandable foods

Non-food items
Call Us for Garbage Disposal Plumbing Services and More in Washington, DC
We're known as the one-stop-shop plumbing company that Washington, DC residents have come to rely on after 50 years of services. Not only are the leading experts in all things garbage disposal, but we're also certified to provide bathroom plumbing, gas line, and tankless water heater services. No matter what plumbing issue you run into, have no fear — Magnolia plumbers can do it all!
Call us now if you'd like to schedule a service or need to get in touch with a 24-hour emergency plumbing expert.
We called Magnolia to help us with an emergency situation in our home.
Mario was incredibly professional and clean while working. He was kind and made sure we fully understood what was happening each step of the way. I would absolutely use this company again for future needs and highly recommend Mario!
Magnolia was great. They were extremely professional and honest.
Came in and had the job done quickly – moved all my appliances for me, wore booties, and even put down drop cloths. I couldn't have asked for anything more. I highly recommend them to anyone looking for an exceptional plumbing company. Thank you Magnolia!
Magnolia plumbing was efficient and cost saving with replacing my water heater.
They made sure I checked the warranty of my tank so I did not unnecessarily purchase a new tank, and mine was still under warranty. I was very pleased and thankful for the fantastic work.
I needed to have several plumbing repairs handled
at my place of residence. So I contacted Magnolia Plumbing. They have always been professional and knowledgeable. Last week I have Duane Cunningham arrive and he was very polite and professional and very efficient. He explained all of what would be needed to perform the repairs and he performed each task timely and effectively. Magnolia Plumbing Heating and Cooling will always be my 1st choice.
Magnolia is full service,
including air conditioning, heating, plumbing and subcontracting for flues and chimney lining. I had a very old gas water heater and they replaced it within 2 days from doing an audit and even when I requested a switch to electric from gas at the last minute it was no problem. Pasquale is a professional and took care of every aspect, replaced leaking pipes, brought my gas boiler flue up to code and installed a high grade water heater; their pricing is very competitive.