Sump Pump Service in Washington, DC
"*" indicates required fields
Flooding is a regular part of homeownership for some people in Washington, DC. For others, basement flooding is a rare event. In either case, a sump pump is a valuable plumbing addition that you should consider. Installing a sump pump is one of the best methods of preventing your basement from flooding, but you'll need professionals to do this and any other service or maintenance you may need for your pump through the years. Call the team at Magnolia for sump pump services today, and protect your home from the damages associated with flooding.
Magnolia offers a variety of quality, professional sump pump services in Washington, DC, and the surrounding areas. Call us today to schedule an appointment. We feature:
Sump pumps

Sump pump installation

Sump pump maintenance

Sump pump repair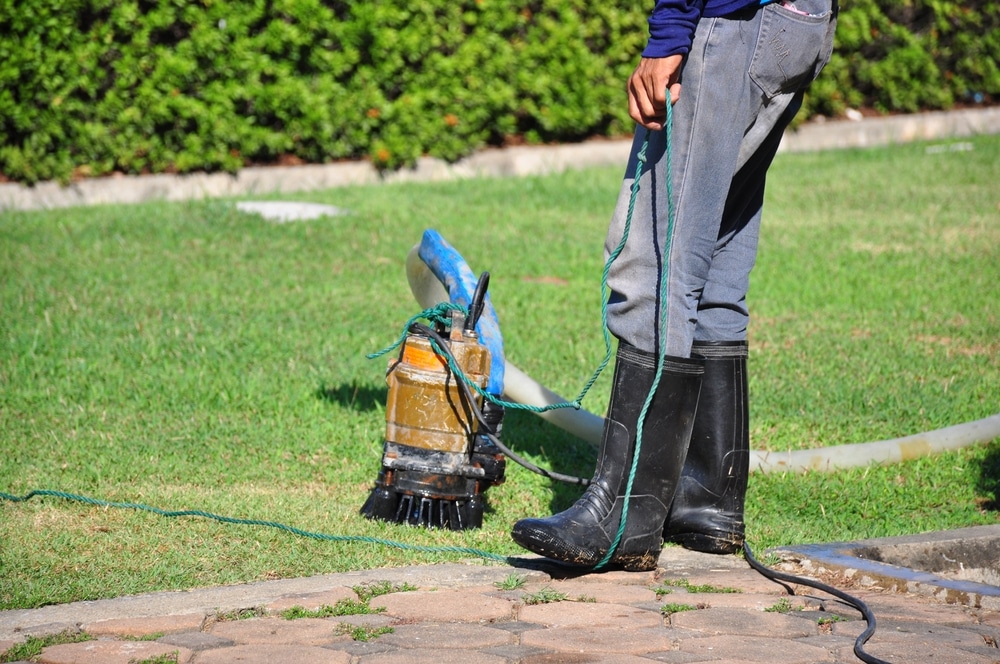 Sump pumps are primarily used in homes with high water tables where flooding is a frequent concern. On a rainy day, a high water table may only worsen the problem, and flooding becomes inevitable. Luckily, a sump pump can move the water out of your basement (or the lowest point in your home) as quickly as it enters — if you purchase a quality unit and have professionals install it.
Other homeowners in Washington, DC, may also benefit from sump pump installation or replacement, even if they have not yet noticed an issue. If your neighbors have experienced flooding in their homes, it may be something to consider. If you have recently purchased a home, check for signs that floods occur frequently (water damage or water marks on the wall are sure signs). Or, you may simply decide to install a sump pump as a preventive measure. In any case, call Magnolia and allow our experts to help.
How Does a Sump Pump Work?
Sump pumps work by moving the water out of your basement as it begins to fill up a "sump," a pit at the lowest point of the basement. Once the water reaches a certain point in the basin, the pump activates and an impeller forces water from the sump. The pump itself may be submersible — set inside of the sump — or it may be a pedestal pump that perches above it. An expert can help you choose the right unit and make sure everything operates as needed.
Does your sump pump require professional service? It can be tough to tell when there is an issue with a sump pump, as it should only run when there is water filling the sump. Of course, you can test the unit by pouring water into the sump, but you may decide to call us for regular maintenance as well to ensure protection. Additionally, call us if you notice any external damage to the unit that could affect its performance. 
 Besides installing and maintaining sump pumps, our team is proud to offer these other services to meet all of your plumbing needs:
Contact the team at Magnolia and we will help you to pick out the most effective sump pump for your home's needs, and then professionally service it for you. Our experts can install, repair, replace, or maintain any unit in the Washington, DC area. Just call our friendly professionals today!