"*" indicates required fields
Washington, DC Thermostats by Magnolia Plumbing, Heating & Cooling
The ability to heat and cool one's home as needed in order to live comfortably throughout the entire year is one that we believe everybody deserves. Unfortunately, many homeowners settle for a less than ideal performance from their heating and cooling systems, often paying too much for too little a return from their HVAC equipment. In many instances, this problem can develop due to issues with their thermostats.
That's right; the thermostat on your wall really can have a major impact on the way in which your HVAC system functions. If you want to ensure that this is as positive an impact as possible, then it is important that you have the right thermostat in place in your home. Just as important as the make and model of thermostat that you use, though, is the quality of the thermostat services that you receive. When you work with the thermostat professionals here at Magnolia Plumbing, Heating & Cooling, you can count on getting a truly outstanding performance from the thermostat that you rely upon so much throughout the year.
Magnolia Plumbing, Heating & Cooling provides thermostat services in Washington, DC and the surrounding areas.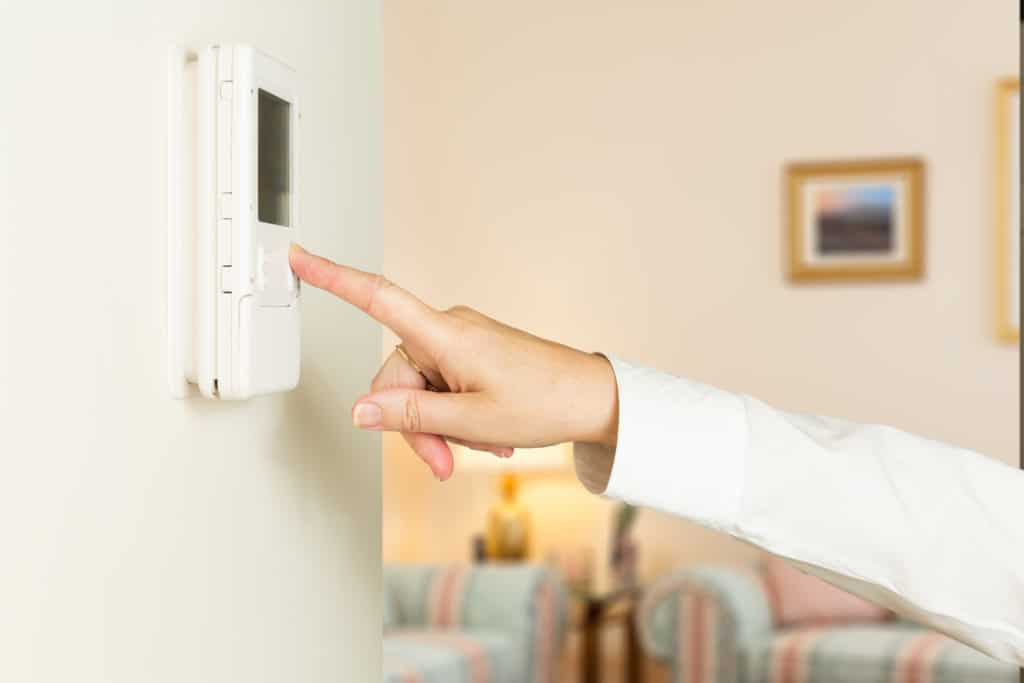 We Install and Replace Thermostats
Considering the various components that make up your HVAC system, and how complex many of them are, you may be surprised to learn that your thermostat plays such a huge role in determining the efficiency and efficacy with which your HVAC system functions. Don't let its ubiquitous nature or diminutive stature fool you, though; the thermostat is your means of communication with the rest of your HVAC system, and the performance quality of that system relies heavily upon your ability to regulate your thermostat successfully. Don't allow a poor thermostat installation to put the operation of your system as a whole in jeopardy. Instead, dial our number to schedule your thermostat installation or replacement with a trained professional you can trust.
Problems with Thermostats Affect Your HVAC System
One of the main reasons why you must schedule a professional thermostat installation is to ensure that your thermostat is ideally situated within your home. If your thermostat is installed near door or window frames, or even in consistent, direct sunlight, those factors can really influence its readings. In doing so, they can lead your thermostat to improperly regulate the operation of your HVAC system. The wiring involved in a thermostat installation or replacement also demands the skill and expertise that only trained technicians have to offer. Finally, remember that it is important to keep your thermostat clean; if it is clogged up or covered with dust and debris, it may not be able to register temperatures correctly.
Choose the Right Thermostat for Your Usage Habits
When investing in a new thermostat, it is important that you choose a make and model which suits your needs, usage habits, and personal preferences ideally. You really don't need to complicate matters, for instance, if you want to keep your thermostat simple. That being said, upgrading old manual thermostats with basic digital models actually gives you easier to read displays and more accurate controls. Programmable thermostats are perfect for homeowners looking to take a hands off approach to efficient cooling and heating, and smart thermostats give tech savvy users greater control than ever before over the ways in which they maintain comfort and use energy in their homes. Contact us for more details.