Kitchen Plumbing in Washington, DC
"*" indicates required fields
Repairs and Installations for Homes in Washington, DC
Without a doubt, the kitchen is one of the most plumbed areas of the home. It's where meals of all types get prepared, where family and guests gather to discuss the day's events, and where you run several major appliances, including the refrigerator, dishwasher, and garbage disposal unit. But all of that functionality stems from a plumbing system in decent working order. We can make sure that your kitchen has everything it needs, including the installation of new supply and wastewater piping, garbage disposal units, and appliance hook-ups.
Our plumbers are also adept at handling any kitchen plumbing repair services that you might need to take care of — from a leaky sink or faucet, clogged trap, or anything else that's preventing you from working in the kitchen. We offer:
If you're having problems with your kitchen plumbing or you need new plumbing installed, give us a call today! 
What does your kitchen need? Because of its importance when it comes to cooking and cleaning, you rely on your kitchen every day — whether you realize it or not. There are plenty of products and materials that make up your kitchen, and we can make sure that your new kitchen plumbing products are installed correctly for years of reliable and efficient service.
For example, if you're renovating your kitchen or having it built from scratch, investing in an appropriately sized and well-built kitchen sink is an absolute must — including the proper plumbing. It should match the décor and layout of the kitchen, while also ensuring an appropriately-sized working space. We can help you make a decision about what type would work best for you. Moreover, we offer high-quality garbage disposal units, as well as the various supply and wastewater piping that every homeowner needs in their kitchen.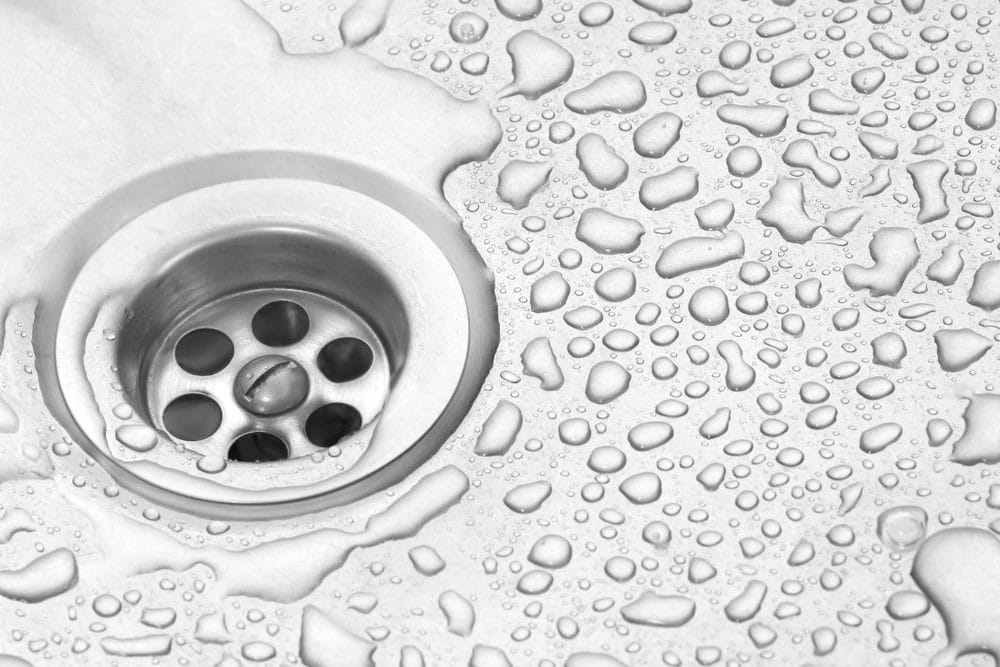 Kitchen Plumbing Problems
As a leading plumbing service provider in the Washington, DC, area, we specialize in a wide range of materials and equipment, and we're available day or night to address any issues that you're having. Contact our friendly team members today for exceptional kitchen plumbing installation, repair, and replacement services.
Just as it's important to ensure that your kitchen plumbing is installed correctly the first time, it's equally important that your plumbing problems be taken care of by a trained professional. From faucet and sink repair to garbage disposal problems, you want the peace of mind that an expert handled these issues properly. We understand there is plenty that can go wrong with your kitchen plumbing; the sooner that you spot the issue, the sooner we can fix it. Keep an eye out for a lack of water pressure, discolored spots on walls and within cabinets that could indicate a water leak, as well as clogs, leaking appliances, and others. If anything in your kitchen seems like it's not functioning correctly, let us know!
How to Prevent Plumbing Problems in the Kitchen
The best way to ensure that your kitchen plumbing is in great working order and that it's reliable is to have it thoroughly maintained from time to time. We can make sure that your entire kitchen's plumbing system — sink, faucet, garbage disposal, and more — is inspected, cleaned, and tuned–up, either as part of a general plumbing maintenance service for your entire home, or whenever you think something may not be functional.
For all of your Washington, DC home's plumbing needs — like water heater services, tankless water heater services, and more — Contact Magnolia today!
We called Magnolia to help us with an emergency situation in our home.
Mario was incredibly professional and clean while working. He was kind and made sure we fully understood what was happening each step of the way. I would absolutely use this company again for future needs and highly recommend Mario!
Magnolia was great. They were extremely professional and honest.
Came in and had the job done quickly – moved all my appliances for me, wore booties, and even put down drop cloths. I couldn't have asked for anything more. I highly recommend them to anyone looking for an exceptional plumbing company. Thank you Magnolia!
Magnolia plumbing was efficient and cost saving with replacing my water heater.
They made sure I checked the warranty of my tank so I did not unnecessarily purchase a new tank, and mine was still under warranty. I was very pleased and thankful for the fantastic work.
I needed to have several plumbing repairs handled
at my place of residence. So I contacted Magnolia Plumbing. They have always been professional and knowledgeable. Last week I have Duane Cunningham arrive and he was very polite and professional and very efficient. He explained all of what would be needed to perform the repairs and he performed each task timely and effectively. Magnolia Plumbing Heating and Cooling will always be my 1st choice.
Magnolia is full service,
including air conditioning, heating, plumbing and subcontracting for flues and chimney lining. I had a very old gas water heater and they replaced it within 2 days from doing an audit and even when I requested a switch to electric from gas at the last minute it was no problem. Pasquale is a professional and took care of every aspect, replaced leaking pipes, brought my gas boiler flue up to code and installed a high grade water heater; their pricing is very competitive.