Piping Services in Washington, DC
"*" indicates required fields
The Importance of Your Piping System
While all of the components of your plumbing system help to keep your home running smoothly, the pipe is perhaps the most important. As you know, water would not be able to reach your home at all without a functional set of pipes. So when you need services for your plumbing pipes, you want professionals who can identify issues quickly, install piping securely, and inspect their work thoroughly to ensure quality.
Piping Services You Can Depend On
When you turn to Magnolia, you can expect the following comprehensive piping services:
Old pipe replacement

New

pipe installation

Pipe repair

Routine pipe maintenance
Contact our plumbers at the first sign of trouble with your piping, or schedule an appointment with our team to install a new set of pipes that will last for many years to come.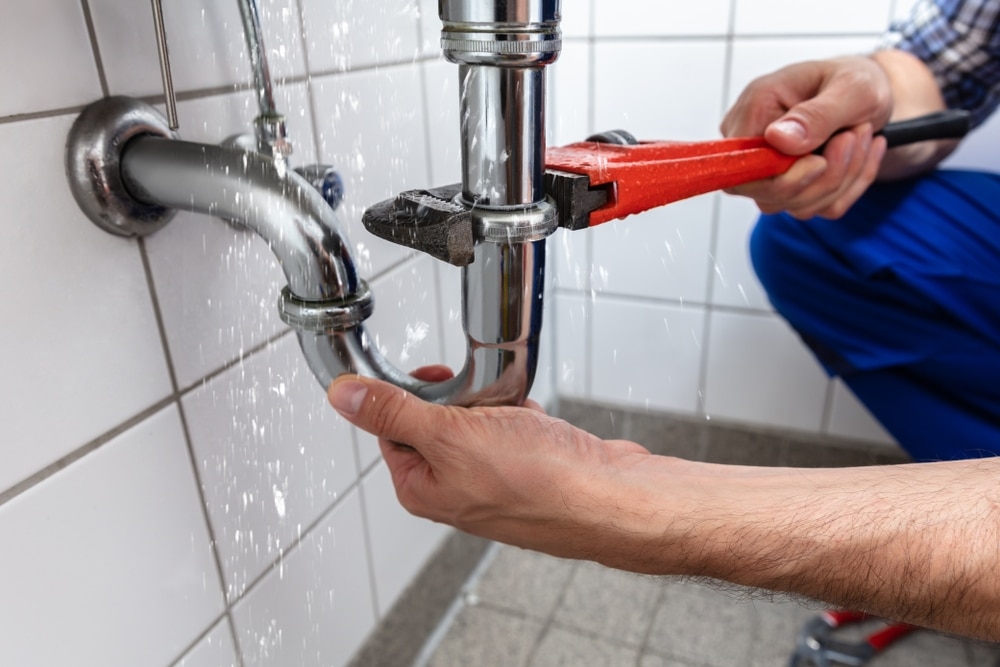 As water lines age, they become increasingly vulnerable to the drawbacks of freezing and thawing, ground shifts, water pressure, mineral buildup, and even intrusion from tree roots. Significant water line damage may need replacement — which is where we step in! Our plumbers can inspect your piping and consult you regarding the ideal time for replacements.
Waiting too long to call a plumber for piping services can result in some detrimental consequences. Even a tiny leak can damage parts of your property, raise your bills, and potentially lead to the development of mold and mildew, or sewage contamination with a sewer pipe leak.
When your pipes spring a leak, you need to act fast. But in some cases, homeowners don't notice a pipe leak for weeks or even months. Pay close attention to your plumbing pipes and fixtures, and look for some of the most common indicators of a leak, such as:
Damaged walls

: Dark spots on the walls or ceilings, along with peeling paint and wallpaper, may indicate pipe leaks behind the walls.

Mildew smell

: As long as you ventilate properly, mildew should only become a problem if there is a leak in the pipes.

Wet spots in the yard: A leak underneath your property may seep into the yard, sometimes causing areas of grass to overgrow.

Any time you are considering scheduling services for your pipes in Washington, DC, call one of our plumbers as soon as possible. Your pipes are too essential to hold off on scheduling services that help supply you potable water and with a functioning drainage system.
Our contractors understand that repiping the water lines for your home is a commitment of both time and resources, so you want to hire reliable plumbers who you can trust to get the job done right the first time. Not only could a new pipe set add to your home's value, but it also improves water pressure, ensures rust-free water supply, and reduces leak frequency. When you leave the work to us, you won't have to worry about the performance of your new pipes. Call our repiping contractors for your home in the Washington, DC area.
Contact Us for Piping Services in Washington, DC
If you are looking for quality piping services in the Washington, DC, area, you can trust the experts at Magnolia. We can install new copper or PEX piping and inspect for issues with your older pipes. Count on our experienced team for comprehensive services from professionals who care about the state of your plumbing system, including 24-hour emergency plumbing, water leak detector services, and sewer backflow preventer services.