Water Treatment Systems in Washington, DC
Here at Magnolia Plumbing, Heating & Cooling, we know that your family's health is your number one priority. Your wellbeing is important to us, as well, which is why we offer a wide selection of water treatment systems to our customers in Washington, DC. We want to help you find the system that works best for eliminating common pollutants in your water supply. Call our talented team for well water testing, water treatment filters, and the best home water filtration system installations. We're also available to service any water treatment system you already own. Our plumbing experts have plenty of experience improving the water quality of homes all around the area, so you can trust us to put our expertise to work with your water quality.
Magnolia Plumbing, Heating & Cooling offers water quality testing, whole house water filtration systems, and professional water treatment services in Washington, DC and the surrounding areas. But that's not all! We're also your go-to plumbers for all bathroom plumbing, water leak detection, and drain cleaning services. Call us today to schedule an appointment!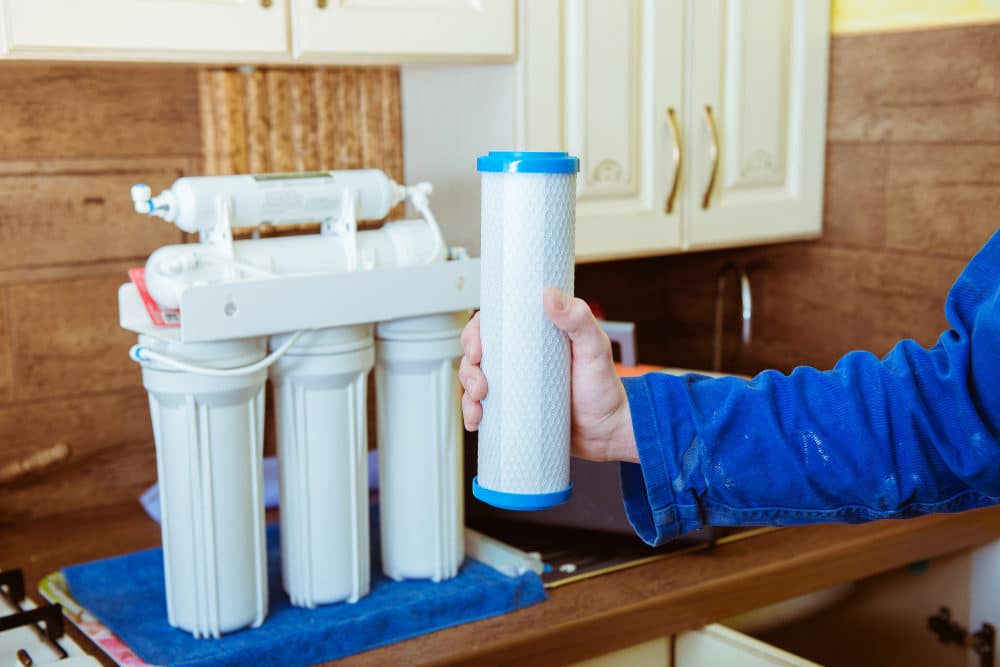 Make Sure Your Water is Safe with the Best Water Filtration System
Many homeowners assume that the water in their home is safe for drinking, bathing, and preparing food. However, even though water is treated before it reaches your home, municipal water treatment systems may not catch everything. Installing an additional water filtration system in your home is the best way to ensure that pesticides, minerals, and other contaminants are eliminated along with the chemicals used during the municipal treatment process.
Which Water Treatment System Is Right for You?
There are a lot of water treatment systems available to treat a wide range of issues. You may only need a water filter to treat a specific contamination issue, or you may want a more comprehensive unit, like a reverse osmosis filter system. Ask the experts at Magnolia Plumbing, Heating & Cooling to help you select a highly effective water purification system in the Washington, DC area for whichever contaminants affect your bathroom and kitchen plumbing the most.
Call Magnolia Plumbing, Heating & Cooling for Water Treatment Testing and More in Washington, DC
Not all water treatment companies offer such a wide range of systems and services. Trust the professionals at Magnolia Plumbing, Heating & Cooling for water testing, water softener installation, or other piping services in Washington, DC.