Plumbing Repair & Installation Service Leader
When your plumbing system is not running smoothly, you need a reliable plumber there to assist you as quickly as possible. But you should also find an expert who can help you with all of your plumbing needs over time, whether you want to upgrade your fixtures or add in a new sump pump or water treatment system. Call our professionals whenever you run into urgent plumbing issues, and we can get out there fast to get your pipes and fixtures back in order. Magnolia Plumbing, Heating & Cooling is a trusted name in plumbing repair, installation, maintenance, and replacement in the Washington, DC area, and we can handle whatever plumbing tasks come our way—guaranteed!
Looking for a professional plumber? Call Magnolia Plumbing, Heating & Cooling today to schedule an appointment for plumbing services in Washington, DC and the surrounding areas.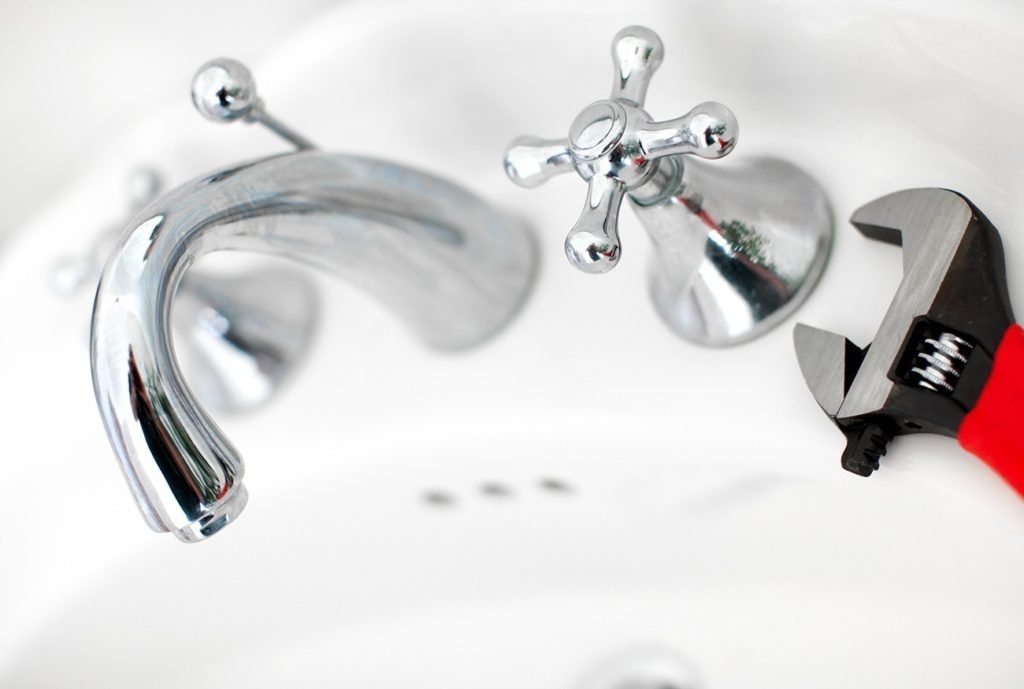 Are You in Need of a Plumber?
Sometimes, homeowners are not sure whether they should call a local plumber immediately or wait a while longer for repairs. But remember that no matter how small the problem is, it can escalate into something much worse as time goes on. We recommended contacting our team immediately when you notice any performance issues with your system, including leaking or clogs, so that we can get out there ASAP. You can also schedule an appointment with us to add on important plumbing features, like a water softener or an automatic shut off valve.
"*" indicates required fields
Including plumbing, Heating, or Cooling
Is Your Plumbing Issue an Emergency?
At Magnolia Plumbing, Heating & Cooling, we offer 24/7 emergency plumbing services for all of our clients in the Washington, DC area. But is your plumbing issue urgent enough to call us? If you're asking this question, the answer is most likely a yes. We can get to your home quickly and restore your plumbing system so that you continue to have access to potable water, or so that your home is protected from a burst pipe or a smaller leak.
Call Magnolia Plumbing, Heating & Cooling for Quality Plumbing Contractors in Washington, DC
We back our services with a 100% guarantee, so you can trust our expert plumbing contractors with any service you may need. Call our team today and find out why we've been trusted for home services for over 50 years.
We called Magnolia to help us with an emergency situation in our home.
Mario was incredibly professional and clean while working. He was kind and made sure we fully understood what was happening each step of the way. I would absolutely use this company again for future needs and highly recommend Mario!
Magnolia was great. They were extremely professional and honest.
Came in and had the job done quickly – moved all my appliances for me, wore booties, and even put down drop cloths. I couldn't have asked for anything more. I highly recommend them to anyone looking for an exceptional plumbing company. Thank you Magnolia!
Magnolia plumbing was efficient and cost saving with replacing my water heater.
They made sure I checked the warranty of my tank so I did not unnecessarily purchase a new tank, and mine was still under warranty. I was very pleased and thankful for the fantastic work.
I needed to have several plumbing repairs handled
at my place of residence. So I contacted Magnolia Plumbing. They have always been professional and knowledgeable. Last week I have Duane Cunningham arrive and he was very polite and professional and very efficient. He explained all of what would be needed to perform the repairs and he performed each task timely and effectively. Magnolia Plumbing Heating and Cooling will always be my 1st choice.
Magnolia is full service,
including air conditioning, heating, plumbing and subcontracting for flues and chimney lining. I had a very old gas water heater and they replaced it within 2 days from doing an audit and even when I requested a switch to electric from gas at the last minute it was no problem. Pasquale is a professional and took care of every aspect, replaced leaking pipes, brought my gas boiler flue up to code and installed a high grade water heater; their pricing is very competitive.