HVAC & Plumbing Company Serving DC, MD and VA!
Submit your email to receive promotions
CAN DO. WILL DO. WELL DONE. GUARANTEED!
That's our slogan, and we live by it. 
When it comes to fixing your HVAC or plumbing troubles, we can do it all, we will do so quickly, and we won't leave until you're confident it's a job well done. That's our guarantee. 
You never have to worry when a Magnolia plumber or HVAC contractor is taking care of your repairs. Our team receives more than the required hours of training, so they are true experts in their field. Moreover, all of our technicians are dedicated to keeping up with the latest industry news and technology. You'll see this reflected in each of your plumbing, heating, and air conditioning services when we show up at your door armed with state-of-the-art tools and years worth of experience.
What makes us the leading plumbing and HVAC company in the area is that we go above and beyond. That's why we have all the necessary certifications (and more) to provide five-star services. Our reputation depends on our customers' satisfaction, so we make customer service our main business. Even in the time of an emergency, you can count on us to be there for you 24-hours a day, 7 days a week! HVAC and plumbing emergencies don't scare us. We'll still give you top-notch heating, cooling, drain, and water heater services, no matter what time of the day or night.
Whether it's a simple indoor air quality service or mainline pipe replacement, your home deserves nothing short of the best care. You know who to call. (Hint: it's the region's best HVAC and plumbing company.) Contact us now!
Magnolia Plumbing, Heating and Cooling, a Washington, DC Residential and Commercial HVAC and Plumbing Company
When your plumbing system is not working properly, the simplest tasks can become an inconvenience. And when your heating and cooling system is not performing as you'd like, everyone in the home or office is a lot less comfortable. The plumbers and technicians at Magnolia Plumbing, Heating & Cooling are experienced in all aspects of plumbing and HVAC (heating, ventilation, and air conditioning) repair, replacement, installation, and maintenance. We also install and service water heaters and indoor air quality systems. When you want the services of a trained professional for your home or commercial property in the Washington, DC area, trust our team to get everything running smoothly.
Magnolia Plumbing, Heating and Cooling provides professional plumbing and HVAC services in Washington, DC and the surrounding areas. Call us today to schedule an appointment.
We called Magnolia to help us with an emergency situation in our home.
Mario was incredibly professional and clean while working. He was kind and made sure we fully understood what was happening each step of the way. I would absolutely use this company again for future needs and highly recommend Mario!
Magnolia was great. They were extremely professional and honest.
Came in and had the job done quickly – moved all my appliances for me, wore booties, and even put down drop cloths. I couldn't have asked for anything more. I highly recommend them to anyone looking for an exceptional plumbing company. Thank you Magnolia!
Magnolia plumbing was efficient and cost saving with replacing my water heater.
They made sure I checked the warranty of my tank so I did not unnecessarily purchase a new tank, and mine was still under warranty. I was very pleased and thankful for the fantastic work.
I needed to have several plumbing repairs handled
at my place of residence. So I contacted Magnolia Plumbing. They have always been professional and knowledgeable. Last week I have Duane Cunningham arrive and he was very polite and professional and very efficient. He explained all of what would be needed to perform the repairs and he performed each task timely and effectively. Magnolia Plumbing Heating and Cooling will always be my 1st choice.
Magnolia is full service,
including air conditioning, heating, plumbing and subcontracting for flues and chimney lining. I had a very old gas water heater and they replaced it within 2 days from doing an audit and even when I requested a switch to electric from gas at the last minute it was no problem. Pasquale is a professional and took care of every aspect, replaced leaking pipes, brought my gas boiler flue up to code and installed a high grade water heater; their pricing is very competitive.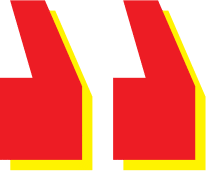 Proudly serving Maryland, Northern Virginia and Washington DC since 1950
Plumbing and HVAC Company in Washington, DC
When it comes to keeping you and your family comfortable at home, nothing works harder than your HVAC and plumbing systems. That is until they unexpectedly break down! Then your home becomes a hub of inconvenience and frustration. Not the ideal situation for anyone.
That's where we come in — your local plumbing and HVAC company to the rescue! Magnolia Plumbing, Heating & Cooling is the family-owned and operated company that's been pushing the bar for excellence since 1950. With dedicated and highly-experienced HVAC contractors and plumbers on our team, we've been able to provide the leading heating, cooling, and plumbing services to locals over the years. Not only can we repair any issue you're experiencing, we even strive to do so on our first trip to your house!
There's no other HVAC company that's as dedicated to your comfort as we are. Whether you wake up to a chilly house or you're frustrated with a stubborn leak, all you have to do is pick up the phone and call us! Our expert AC and heating services are well-known around these parts, so you can rest assured your repairs are in good hands.
You can't trust your plumbing system to just any plumbing company, and you shouldn't expect every HVAC company to prioritize your comfort like we do. That's why residents of Maryland, Northern Virginia, and Washington, DC love working with Magnolia. Whether you need a heating replacement or a drain service, you should only expect the highest quality work from us.
Spring is just around the corner for Washington, DC residents, which means now is the perfect time to create a cleaning checklist for your HVAC
Read More »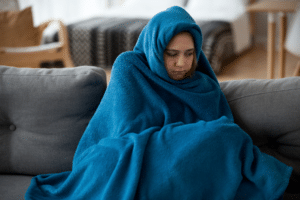 Every shorter and colder day here in Washington, DC, and the surrounding communities reminds us that winter is not far off. Before the winter chill
Read More »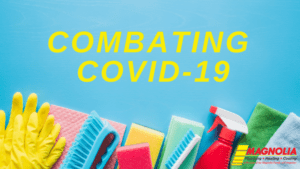 Magnolia Plumbing, Heating & Cooling is an essential business in every state where our services are available. Our work is considered necessary by the government
Read More »