Boiler Service in Washington, DC
"*" indicates required fields
Boiler Service in Washington, D.C.
The boiler in your home is one of the most critical components of your heating system. Not only is it responsible for heating your entire house, but also for supplying hot water to you and your family. When it's not working properly, it can cause more than just a disruption to your heat — it can even create health risks for the occupants living there.
Dependable Heating Services
At Magnolia, we don't just offer professional boiler services for the residents of Washington, D.C. We also feature a range of other heating services as well, including: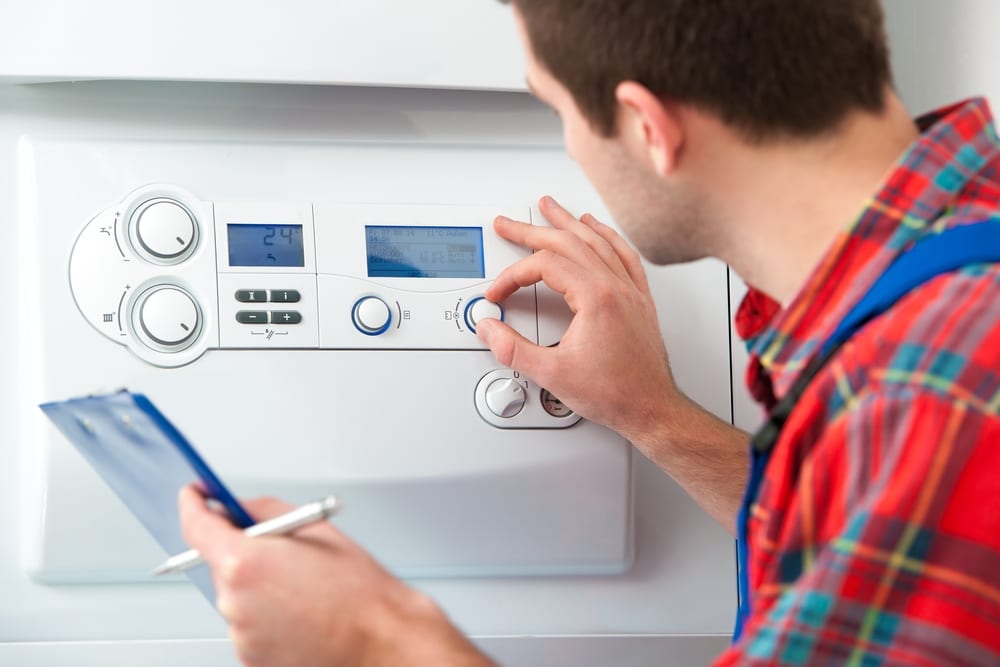 Boiler Maintenance & Repair
Maintaining a gas boiler is an essential part of keeping it working efficiently and at maximum capacity. Not only is a regularly maintained boiler going to last longer, but it can also help you to save some costs on utility bills as well. However, it's important to note that working on a boiler can be dangerous if you're untrained or lack the proper experience. That's why we recommended leaving up to the professionals here at Magnolia. We can maintain and repair your boiler safely, promptly, and affordably, getting you and your home back on track with minimal disruptions to your everyday life.
Signs Your Boiler Requires Service
Inconsistent heating in your home or commercial building
Water leaking from the unit
Odd noises like banging, humming, or hissing
Strange smells emanating from the unit
Flickering or weak pilot light 
There can be a number of issues that are causing your boiler to malfunction or otherwise operate poorly. Some of the most common problems we experience deal with the following components:
Gas lines
Pilot lights
Humidifiers
Circulating pumps
Thermostats
And more
Many boiler systems don't efficiently warm your house because they are either too large or too small for the home; and sometimes, they may just be too old or outdated to do the job properly. If that's the case, it's probably time to consider investing in a new boiler installation. Our technicians can perform a heat loss calculation to identify the exact number of BTUs required to effectively heat your home. 
How do you know when it's time to get a steam boiler replacement? Here are a few signs:
You want to upgrade from steam to water
You're considering renovating or making an addition to your home and your current system won't be able to handle heating the extra space
Poor efficiency in your boiler is causing an increase in your utility bills

The cost of constantly repairing your boiler has become excessive (more than four service calls per year)
If any of these circumstances apply to your boiler, then it's time to reach out to the professionals here at Magnolia. We can seamlessly remove your old boiler and replace it with a brand new model, allowing you to enjoy consistent heating all throughout your home and reduced utility bills as well. Reach out to us today to learn more. 
For more information on our gas boiler services — like maintenance, repair, or replacement — contact us to schedule a consultation with one of our expert technicians. Don't wait — call us today!