The Best Water Filtration System
Water Filtration Systems in Washington, DC
Have you noticed issues with the water that flows from your faucets? Are you concerned about your family's health? Do you want more protection from water contamination than a standalone filter can provide? Get in touch with the water treatment specialists at Magnolia Plumbing, Heating & Cooling and ask about water filtration systems. Our team of technicians will test your water and locate a filter that can effectively rid your water of the major contaminants that flow through it. We truly care about your family's health, and we are happy to help improve your plumbing system with water filtration installation and services in the Washington, DC area.
Magnolia Plumbing, Heating & Cooling provides quality services for water filtration systems in Washington, DC and the surrounding areas. Call us today to schedule an appointment.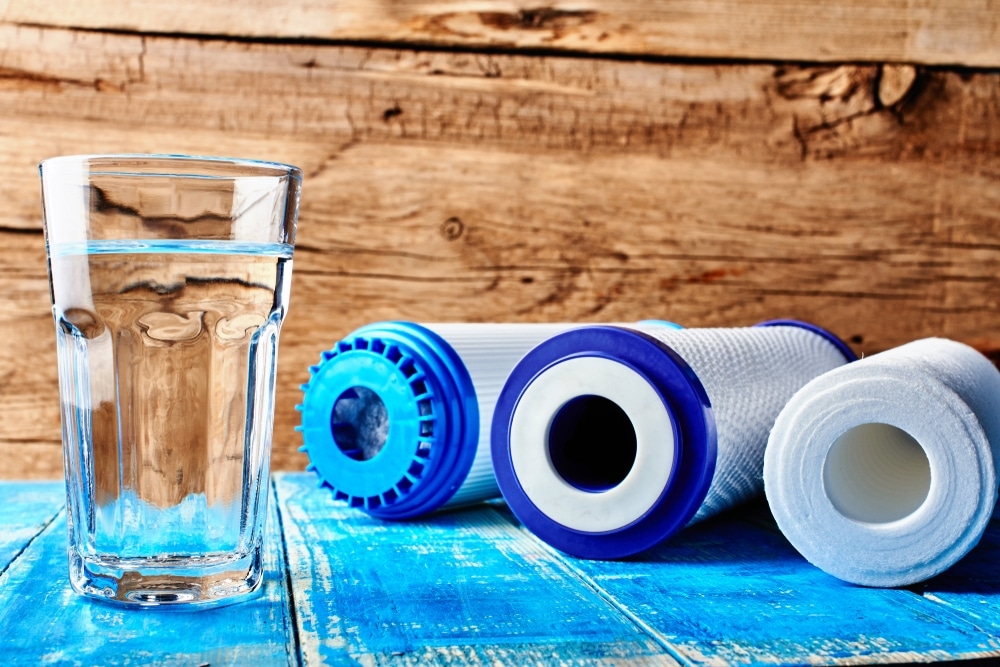 We Provide Whole–House Water Filtration System Installation
Many homeowners use water filters already, often in the form of standalone pitchers which store filtered drinking water in the fridge. This can be an adequate solution for filtering your drinking water. But what about the water that comes through the plumbing fixtures in the rest of the home? A whole–home water filtration system from our experts can make the water your family members use to bathe, cook, drink, and wash up with a lot safer.
Can Whole–House Filtration Benefit You?
Here are just a few of the reasons homeowners decide to schedule whole–house water filtration system installation or water testing.
You pour a glass of water from the kitchen sink and notice a foul odor or an off–putting taste. A point–of–use filter may help to improve your drinking water, but remember that this contamination extends to the rest of your plumbing system as well. Don't take any risks. Call our professionals as soon as you notice a problem.
 Discoloration in the water could indicate a number of problems. A reddish–brown color may mean that the pipes are rusty and need replacement or it could indicate contamination. Any discoloration should be addressed as soon as possible.
There doesn't have to be an obvious problem for you to install a filtration device. You can install a whole–house water filter just to give you and your family peace of mind.
Does Your Home Water Filtration System Require Service?
Most water filters need to be replaced from time to time. You can ask your technician for more information about how often to service your filter, or check with the manufacturer. Otherwise, take note if your water quality deteriorates over time, and notify one of our plumbers if you suspect an issue with your water filtration system. Another sign that the unit requires service is low water pressure, which could indicate a clogged filter.
We called Magnolia to help us with an emergency situation in our home.
Mario was incredibly professional and clean while working. He was kind and made sure we fully understood what was happening each step of the way. I would absolutely use this company again for future needs and highly recommend Mario!
Magnolia was great. They were extremely professional and honest.
Came in and had the job done quickly – moved all my appliances for me, wore booties, and even put down drop cloths. I couldn't have asked for anything more. I highly recommend them to anyone looking for an exceptional plumbing company. Thank you Magnolia!
Magnolia plumbing was efficient and cost saving with replacing my water heater.
They made sure I checked the warranty of my tank so I did not unnecessarily purchase a new tank, and mine was still under warranty. I was very pleased and thankful for the fantastic work.
I needed to have several plumbing repairs handled
at my place of residence. So I contacted Magnolia Plumbing. They have always been professional and knowledgeable. Last week I have Duane Cunningham arrive and he was very polite and professional and very efficient. He explained all of what would be needed to perform the repairs and he performed each task timely and effectively. Magnolia Plumbing Heating and Cooling will always be my 1st choice.
Magnolia is full service,
including air conditioning, heating, plumbing and subcontracting for flues and chimney lining. I had a very old gas water heater and they replaced it within 2 days from doing an audit and even when I requested a switch to electric from gas at the last minute it was no problem. Pasquale is a professional and took care of every aspect, replaced leaking pipes, brought my gas boiler flue up to code and installed a high grade water heater; their pricing is very competitive.